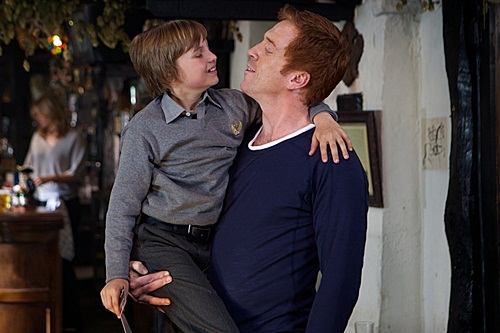 London – 08 August 2011 – Vertigo Films are proud to announce the wide UK theatrical release of WILL. This much anticipated film that tells the story of a young boy's emotional journey across Europe to watch the football team that he loves will be released in the UK on the 21st of October.

Eleven-year-old Will Brennan's (Perry Eggleton) life is turned upside down when his long-absent father (Damian Lewis) reappears with tickets to the 2005 Champions League Final in Istanbul. But when fate intervenes, Will runs away to Istanbul for the biggest soccer match of the year, searching for meaning in a world that seems to have abandoned him.

Starring Damian Lewis (Band of Brothers, and Showtime's upcoming Homeland), Bob Hoskins (A Christmas Carol, Who Framed Roger Rabbit) and Alice Krige (Chariots of Fire, Star Trek: First Contact) this heartfelt underdog story also features cameos by Liverpool Football Club manager Kenny Dalglish, and superstar footballers Jamie Carragher and Steven Gerrard.

The Chief Executive of GalataFilm, Taha Altayli, said, "We're excited to be working with Vertigo which had two Oscar nominated films last year. We know that Vertigo's expertise will find the audience and acclaim that this fabulous family film deserves."

WILL is a co-production between Istanbul based GalataFilm and LA/UK-based Strangelove Films and is an original screenplay by Zack Anderson and Ellen Perry. It is also the feature directorial debut film of the Emmy-nominated Perry. Her fellow producers include Altayli and Anderson, Stewart Till, Stephen Moffitt, Mustafa Karahan, Muharrem Gulmez, Timothy Nicholas and Mark Cooper.