Homeland star Damian Lewis reveals why he didn't fatten up for upcoming BBC Tudor drama 
by Nicola Agius – DailyMail – January 12, 2015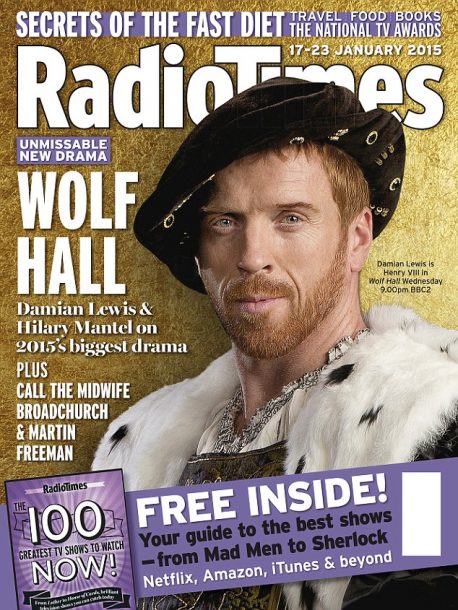 When the new BBC drama Wolf Hall starts in two weeks' time, audiences may have a slight issue with the show's leading man.
Damian Lewis, who plays Henry VIII in the Tudor drama series, appears to be in much better shape than the historic royal ever was, making his portrayal potentially somewhat unrealistic.
However, during an interviewin this weeks Radio Times, the Homeland revealed that there actually wasn't any need for him to fatten up for the role.
'The truth is, though it might be an odd thing to mention, Henry had a 32 inch waist – and he remained that way for quite some time,' the star explained.
'He was the top sportsman in his court!'
Speaking to Mail On Sunday's Event magazine about the challenge of portraying such a historic figure, the actor revealed that a road traffic accident he was involved in during his twenties inspired his performance.
According to Lewis, the royal turned from a charismatic prince to an obese tyrant after a jousting accident in 1536. Reflecting on the devastating incident, the actor explained that the transformation somewhat mirrored his own life.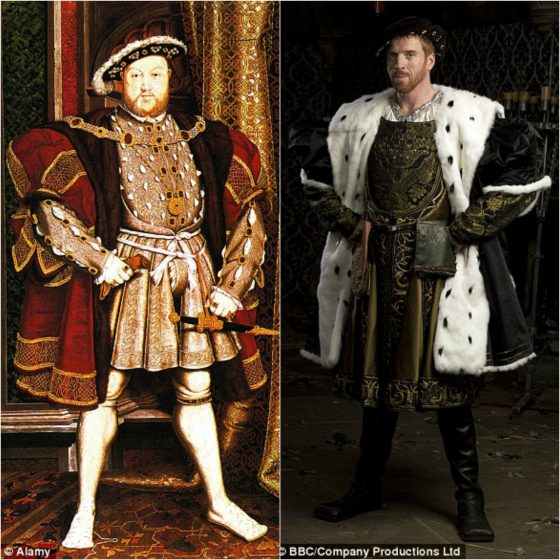 He said: 'I've suffered from concussion myself from a motorbike crash.
'I spent three months afterwards getting into needless fights and suffering from bouts of depression, unable to watch TV or read because of migraines.
'I would often not get dressed and just do puzzles in my flat. So I think it's absolutely plausible that it had an effect on Henry's character.'
The 43-year-old was involved in the accident in 1998, when his motorbike collided with a cab in North London on his way home from performing in Much Ado About Nothing.
Lewis has rarely spoke about the incident, but made light of it when he appeared on Top Gear in 2013.
Explaining how a nurse travelling home had stopped to help him, he joked: 'I couldn't tell if you were actually dying or if I was just so p**sed I couldn't find your pulse.'
Lewis stars in the new six-part series, based on the award-winning book by Hilary Mantel, alongside Mark Rylance, Claire Foy and Jonathan Pryce.
'I think we all have an understanding that Henry was a womanising, syphilitic, bloated, genocidal Elvis character,' he added.
'But in the period I play him he had a 32in waist and was much taller than anyone else. His beautiful pale complexion was often remarked on.
'I found that the grandiose, more paranoid, self-indulgent, self-pitying, cruel Henry emerged in the period after this.'
Read the rest of the original article at DailyMail