Why the BBC's Unmissable Wolf Hall Could Be the Greatest Period Drama Ever Made
by Christopher Stevens – The Daily Mail – 15 January 2015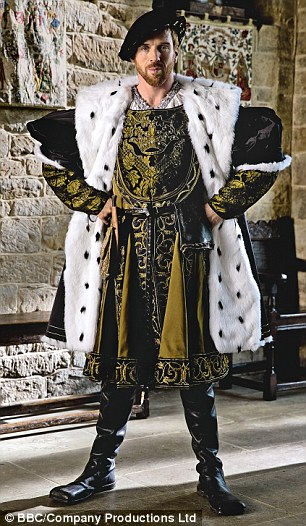 Should you have plans for Wednesday night, cancel them now. With its brilliant cast, sumptuous settings and jaw-dropping attention to detail, Wolf Hall — the BBC2 adaptation of Hilary Mantel's Booker Prize-winning Tudor novels — is the TV event of the year and must not be missed.
Of course, Henry VIII has been no stranger to our screens. The most notorious monarch in British history is also its an enduring TV star: the story of his six marriages as he strived for a male heir has gripped audiences again and again.
But Wolf Hall, a breathtaking series that uncovers the ferocious political battles at the heart of his court, may be his most magnificent portrayal yet.
Anne Boleyn schemes to be queen, the king dismantles the all-powerful monasteries and England's enemies circle, waiting to destroy the nation.
To tell the story on such an epic scale requires a stellar cast . . . and Wolf Hall has it, headed by Homeland's Damian Lewis as the king.
The six-part series is based on Mantel's pair of bestselling novels — Wolf Hall and Bring Up The Bodies — which have both won the Booker Prize. Mantel is currently working on the book that will complete the trilogy.
These novels portray Henry and his wives as they have never been seen before — and this stunning TV production is faithful to that vision.
Read the rest of the original article at The Daily Mail