Rouse Tempers, Goad and Lacerate, and Raise Whirlwinds
by Gingersnap | damian-lewis.com | June 6, 2017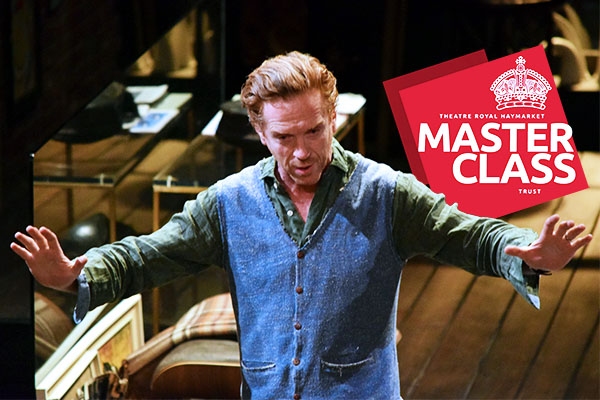 Kicking off this summer's Masterclass program, Damian taught a free masterclass today, Tuesday, June 6, 2017, for young actors aged 16–30 as part of the in-house education charity of the Theatre Royale Haymarket. He provided an onstage workshop with members and as usual, there was an opportunity for questions.  Participants took to social media attesting to what they had learned and described the event as "enlightening, brilliant and inspiring from start to finish." It seemed Damian took inspiration from Kenneth Tynan, a feared critic and nabob of the National Theatre alongside Laurence Olivier, by sharing his infamous quote with the young actors, telling them to,
"Rouse tempers, goad and lacerate, raise whirlwinds!"
Supporting and nurturing young people through theatre is, and always will be, at the heart of Masterclass. For the past 20 years Theatre Royal Haymarket has been dedicated to opening up its beautiful and historic building as a resource for young people so they can gain hands-on experiences through theatre.
To view more images, please visit our Gallery