Billions: An Insider Understanding
by Noel Murray | The Verge | December 12, 2018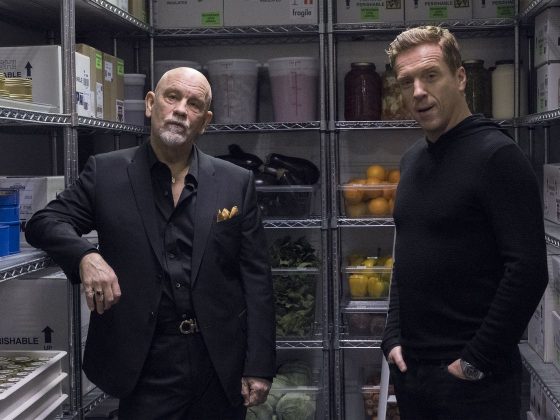 One of the more underrated perks of the "peak TV" era is that because there's so much worth watching, no two television devotees will forge the same path through the mountains of programming. Below is a list of 20 outstanding series and miniseries that aired in 2018. These are well-crafted and entertaining shows, highly recommended and worthy of just about anyone's time. Some of the names will be familiar; some may be surprising. Taken as a whole, this list is intended to present just one way of looking at what makes TV great. But that perspective is, inevitably, limited.
So what qualified a show for this list? They were all chosen for their originality, for the unusual way they approach story structure or visual design, or for the unique way they engage with today's politics and pressures. Too much of what gets called "prestige" television is dark and dour, but for the most part, these shows are colorful and often funny — a genuine pleasure to watch. This is a lively and eclectic bunch, ranging from the sedate English countryside to the furthest reaches of time and space.
BILLIONS
Given the length of TV production cycles, 2018 was really the first year that writers and producers could start making observations about life under the Trump administration, beyond just telling a few passing jokes. The high-octane political / financial thriller Billions offered two of the more intriguing takes, reflecting the series' main characters: US Attorney Chuck Rhoades (Paul Giamatti) and hedge-fund manager Bobby Axelrod (Damian Lewis). Both men see their fortunes change in Billions' wildly entertaining third season, thanks in large part to the government's new indifference to wealthy folks who ignore regulations. The fun of this show comes from its insider understanding of how our world works, and in its sympathy even for greedy jerks who abuse their power… mainly out of fear that if they don't, someone stronger will seize it.
Read the rest of the original article at The Verge