Billions: "Superbly Crafted, Slyly Written, Magnificently Acted Drama"
by Mark Davidziak | The Cleveland | December 29, 2018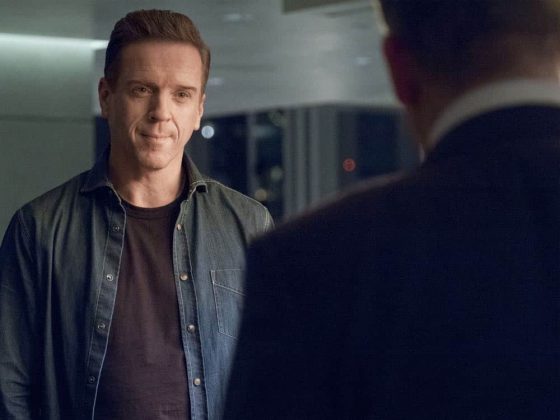 For the last few years, more and more of the high ground in television has been claimed by the streaming services. But, let's face it, that's mostly meant Netflix, which, in terms of quality, has established itself as a worthy rival to such cable channels as FX, AMC, Showtime and HBO.
But 2018 may be remembered as the year that Amazon Prime shoved its way into the quality discussion, more than earning a spot at the table reserved for TV's stellar programmers. Year-in-review top-10 lists are, without question, highly subjective exercises at best, but it's certainly indicative of Amazon Prime's success that three of my selections belong to the streaming services: "The Marvelous Mrs. Maisel," "Homecoming" and "A Very English Scandal."
Yup, there's a new heavyweight contender in town, and 2018 demonstrated that reality in compelling fashion. It's the year that Amazon truly arrived. But that's not to say Amazon has put a lock on the crown as undisputed champion. AMC, despite the continuing droop in ratings and quality for "The Walking Dead," also had an extremely strong year. And, like Amazon, AMC has three spots on my top 10 list: for the ever-intriguing "Better Call Saul" and two very different newcomers, "The Terror" and "Lodge 49."
Yet none of those shows deserves the No. 1 spot in my estimation. That august ranking belongs to:
"Billions" (Showtime): This shamelessly underappreciated and overlooked drama has become the "Justified" of its time – a superbly crafted, slyly written, magnificently acted drama all but ignored when it comes time for awards and, well, top 10 lists. And this year's third season was the best yet. The high-stakes Manhattan chess match continues to put the brilliant focus on the intense, often-ruthless rivalry between U.S. Attorney Charles "Chuck" Rhoades Jr. (Paul Giamatti) and billionaire hedge fund manager Robert "Bobby Axe" Axelrod (Damian Lewis). The third season got an added boost by the elevation of Jeffrey DeMunn to series regular and guest appearances by Clancy Brown as Attorney General Waylon "Jock" Jeffcoat.
Read the rest of the original article at The Cleveland