The Rich and Soulless 
by Charles Bramesco | Rolling Stone | February 27, 2017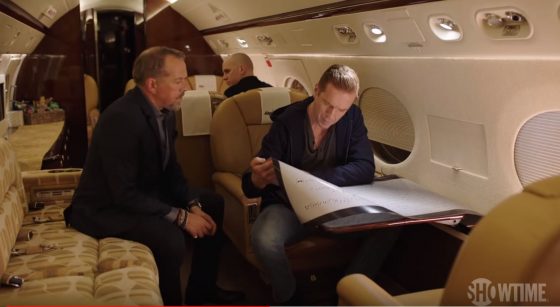 From FX's bloodsucker sitcom to the most controversial music doc in decades — your must-see TV guide for the month!
Billions, Season 4 (Showtime, Mar. 17th)
Can it be true? After spitting every obscenity in the book — not to mention a few newly invented ones — at one another over the past three seasons, mortal nemeses Bobby Axelrod (Damian Lewis) and Chuck Rhoades (Paul Giamatti) have reached a ceasefire. Oh, they're only joining forces for the sake of revenge, mind you, against their common enemy: a preening, malicious magnate played by guest star John Malkovich. Still, this should be a nice, juicy season. Expect the lifestyles of the rich and soulless to reach a fresh high of excess (and, undoubtedly, scenery-chewing).
Read the rest of the original article at Rolling Stone