La Dolce Scienza (Sweet Science)
by Damianista | Fan Fun with Damian Lewis | May 5, 2019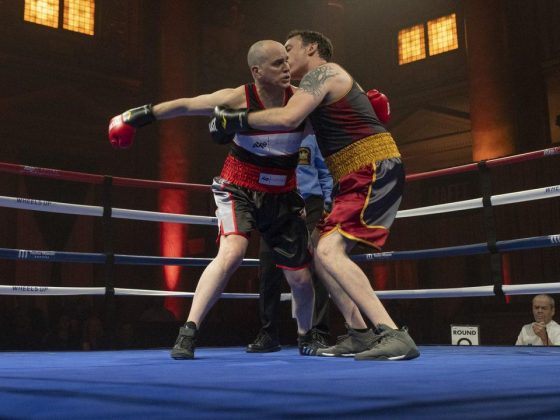 Welcome to Fight Night where we have two boxers in the ring and many characters on the street playing the game of La Dolce Scienza (Sweet Science) where they need to find the perfect balance between hitting and not getting hit. Finesse. Slickness. Swagger. Everything on the street is as strategic as it gets on the ring! The cameos of real-life boxing champions Deontay Wilder and Stipe Miocic as well as the boxing references in this fun episode hint that Fight Night is Koppelman and Levien's tribute to one of their favorite sports.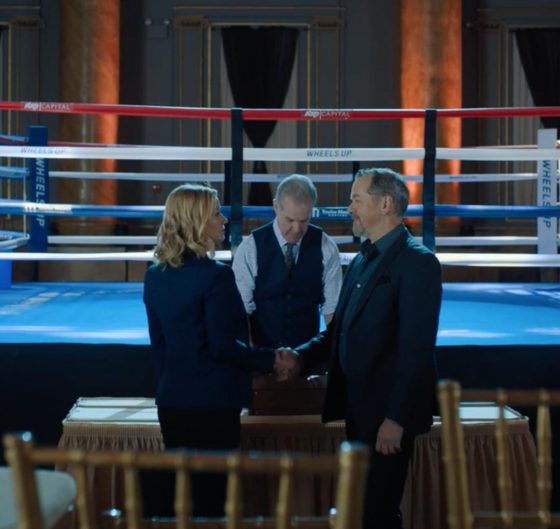 Fight Night opens with the two COOs agreeing on the terms of the match. And it seems they want more of a gladiator fight: No head gear and 16 oz. gloves to protect their heads. The winner takes it all. Wags and Sarah are in for a side wager for $50K. And while Wags believes Mafee's jaw is as fragile as Murano blown glass, Sara thinks it will be a sad evening in Palookaville when Axe Capital's washed up Joe Louis meets his Rocky Marciano.
Dollar Bill finds Axe, Wags and a guy who says he will turn him into a man standing at the foot of his bed in the early morning hours. He is still very sleepy that he confuses Versace with Cunanan. And while I thought they had to fight dragons in Westeros, we learn that everyone has dragons to fight and if one cannot feel their face, it just means they have to work harder. In the meantime, the dragon Dollar Bill needs to fight, Mafee, demonstrates his extensive knowledge about THC/CBD ratios as he is giving away all his "jazz cabbage" aka weed collection.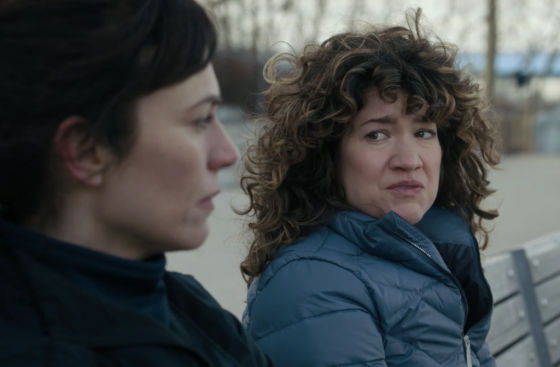 Wendy and Bonnie seem to bond over running even though Bonnie complains that Wendy is less talkative than Forest Whitaker's Ghost Dog. She wants to know how Wendy feels after Mafee did his "you're a garbage person" speech in front of everyone at Axe Capital. Bonnie does not know what Wendy did but she believes whatever she did, she did it to protect Axe Capital. She admires her for holding firm. But the thing is Wendy is not holding firm. Not even close. If she starts to talk, she will collapse.
That said, Wendy holds very firm when she comes home to a yummy breakfast, courtesy of Chuck, complete with her favorite bread from She Wolf Bakery. Wendy has seen Mamet's Speed the Plow like Chuck has – a Mamet play about how circumstances affect behavior 😀 And so she knows this breakfast is about trying to make her remember home and give up on selling the house. Wendy lets Chuck know that a couple seems to have liked the house and is coming for a second visit.
Something is cooking at Taylor Mason Capital. Taylor has been able to buy some lot at a live auction. And while it is expensive, it will be worth it if everything goes according to the plan.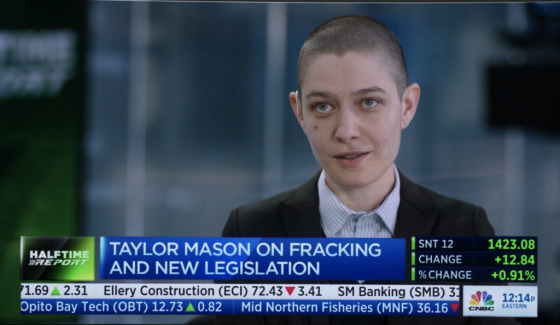 As I am thinking about what this lot could be about, Taylor appears on CNBC's Halftime Report talking about the refiners they have just shorted.  There is a bill at NY State Legislature that will probably pass and ban fracking in the state. And while it will still be legal to refine natural gas products  fracked elsewhere in New York, Taylor argues that fossil fuels are a dead end like their time at Axe Capital. Axe Capital used to be successful like Celtics were, too, once upon a time. And, according to Taylor, Bobby Axelrod is no Larry Bird. While Taylor says they still have some nostalgic respect for their "teacher" they also know he is a dinosaur.
OUCH.
Read the rest of the original article at Fan Fun with Damian Lewis