More McQueen Scene On Our Screen?
by Steffanie Tan | Pedestrian | August 3, 2019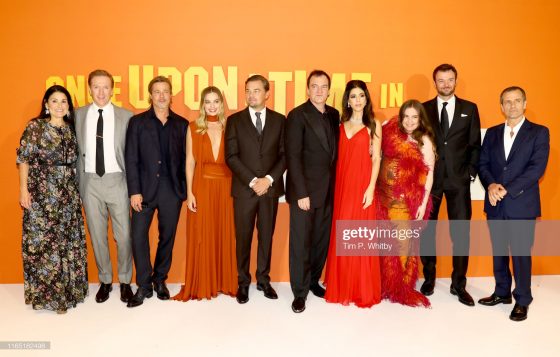 Today in rumoursville, Quentin Tarantino might re-team with Netflix to brings fans an extended cut of Once Upon A Time … In Hollywood. 
In an interview on the The Mutuals podcast, via Complex, OUATIH star Nicholas Hammondsaid there are talks of a "four-hour Netflix version", which sounds pretty standard for Tarantino. The theatrical version clocks in at two hours and 45 minutes.
Netflix recently turned Tarantino's 2015 film The Hateful Eight into a mini-series called The Hateful Eight: Extended Version, which is pretty much four episodes that are all almost an hour long each. Unfortunately, it appears it's only available on the US version of the streaming service… for now.
According to Hammond, there were a lot of scenes Tarantino shot that couldn't make it into the film because "there simply wasn't enough room."
"I think they're talking about doing the same [as The Hateful Eight]," he continued. "There are some actors like Tim Roth, wonderful actors, who never even made it into the film. I mean, their entire roles got cut … Actors, who are really, really first class actors, and they went and shot their scenes and I'm sure they're wonderful scenes but they're not in the movie."
"The Netflix version will be great too," he added.
This bit of the interview begins around the 22-minute and 10-second mark.
Read the rest of the original article at Pedestrian