The Father Hood: Inspiration for the New Dad Generation
by Gingersnap | damian-lewis.com | August 8, 2019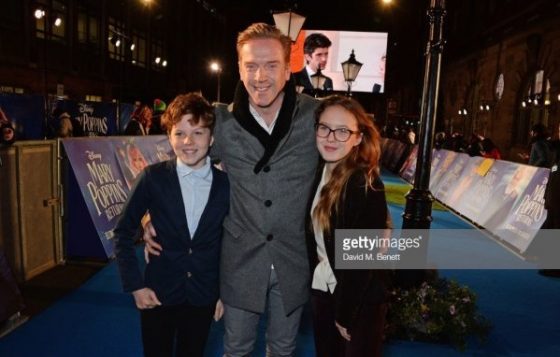 Published in August 2019 by Murdoch Books, The Father Hood: Inspiration for the New Dad Generation is a guide to helping dads thrive and survive in the only job that really counts, fatherhood. The book shines a spotlight on the evolution of the modern day dad through a collection of interviews, essays, quotes, stats and insights. It is filled with personal accounts by famous fathers including, Hugh Jackman, Ben Stiller, David Beckham, Mark Wahlberg, Damian Lewis, John Krasinski, Kurt Russell, Guy Pearce, Tim Cahill and more, and explores the thrilling diversity of the new fatherhood. From gay dads to single dads, it showcases fathers from all walks of life who are doing it their way and doing it well.
Their dedicated website states,
"Welcome to The Father Hood. Where we celebrate the growing tribe of hands-on dads who are discovering that becoming a father is the greatest opportunity a man can get to be better than he's ever been before; stronger, wiser and more compassionate. But there is no instruction manual or benchmark for modern dads aside from one golden rule: keep showing up."
To read Damian's contribution, you can purchase the hardcopy from Murdoch Books here or if you are in the Australian region, you can download the eBook from Booktopia here.
Source: The Loop