England v Denmark
by Gingersnap | damian-lewis.com | July 7, 2021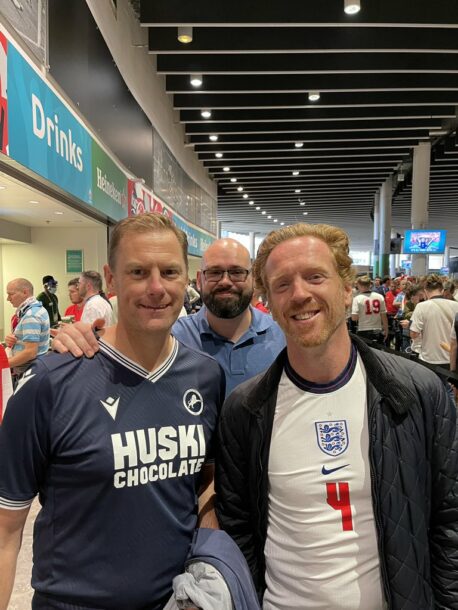 Photo by Phil Clarke
Well looked who showed up at Wembley 🙂 Damian, his son Gulliver, and pals attended England v Denmark, the second of two semi-finals, at Wembley Stadium on Wednesday, July 7, 2021. England beat Denmark 2-1 to seal a place in the final of the men's European championships for the first time. Damian even sported his Soccer Aid shirt in solidarity with England.
With 60,000 fans inside Wembley, it took an extra-time winner from Harry Kane to secure a Three Lions victory. Now England has to focus on Italy.
View more photos in our Gallery here.