Rare Footage of Easy Company Veterans: European Reunion Tour 2005
by Normandy Institute & Genesis Publications | YouTube | September 9, 2021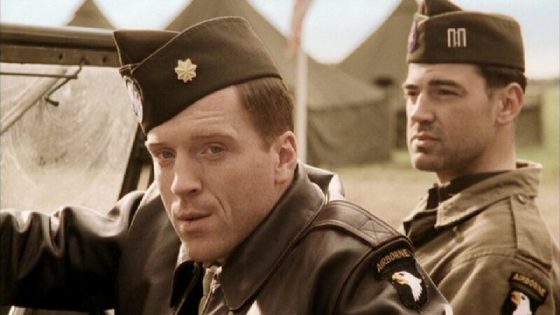 20 years ago today, September 9, 2001, the HBO miniseries Band of Brothers aired its first two episodes. Presented by the Normandy Institute and Genesis Publications, a short film of the 2005 Easy Company European Reunion Tour was released on September 9, 2021 on the Normandy Institute YouTube channel:
The series Band of Brothers has come to signify the courage and sacrifice of those who took part in World War II – and will form part of the fabric of the story of humanity. Walk in the footsteps of Easy Company 506 – the real Band of Brothers – for the 20th anniversary of the epic HBO mini-series Band of Brothers.
In 2008 Genesis Publications, based in the UK, published the definitive Band of Brothers book with a foreword by Tom Hanks, an afterword by Steven Spielberg and a homage to Dick Winters by Damian Lewis.
Primary Source: Normandy Institute website
Secondary Source: US Politics Today EIN Presswire here