Falling In Love Has Always Been Romantic
by Livia Lozoya | Collider | February 9, 2022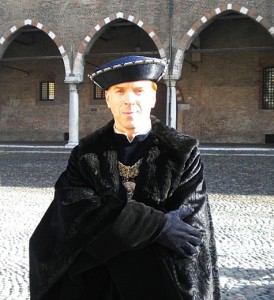 Whether you're spending Valentine's Day with your significant other, your friends, or even by yourself, you'll want a good movie to watch. Why not time travel and indulge in some historical romance? Movies like Titanic and The Notebook are some good choices, or maybe even a good rom-com like The Proposal or Never Been Kissed. While the films in this list are a little less iconic, they will still bring the romance and most importantly, transport you to a different time and place.
 Romeo and Juliet (2013)
While Franco Zeffirelli's 1968 and Baz Luhrmann's 1996 adaptations of the iconic Shakespeare story are classics in their own right, Carlo Carlei's Romeo and Juliet is a bit underrated. While it received mixed reviews because of its additions and omissions to the script, this adaptation offers a fresh take on the story for a new generation while still being set in fair Verona.
Led by Douglas Booth and Hailee Steinfeld, the cast also includes Damian Lewis, Stellan Skarsgård, and Paul Giamatti. The film was beautifully shot on location in Verona and is a worthy addition to the Romeo and Juliet catalog.
Read the rest of the original article at Collider