A Celebration in Aid of the Sondheim Foundation 
by Gingersnap | damian-lewis.com | March 3, 2022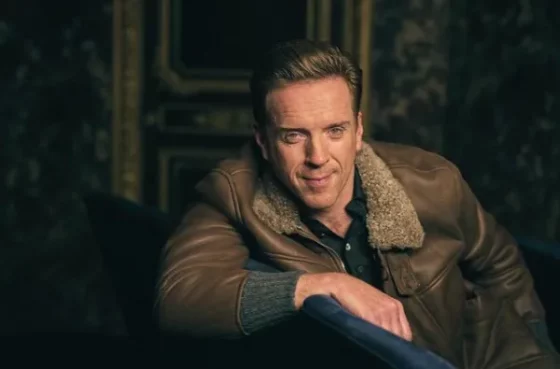 The Old Friends gala is a celebratory salute to the legacy of the legendary Pulitzer Prize-winning composer and lyricist Stephen Sondheim's life and work in a one-night-only performance for the Sondheim Foundation. With over 30 Broadway and West End all-star cast members confirmed, audiences will be enthralled with appearances by performers who have starred in Sondheim's work over the decades such as, Damian Lewis, Dame Judi Dench, Bernadette Peters, Imelda Staunton, Hannah Waddingham, Elaine Paige, Michael Ball, Daniel Evans, Petula Clark, Bonnie Langford, Adrian Lester and Clive Rowe, with more names yet to be announced. Dame Judi Dench is said to be performing 'Send in the Clowns' from A Little Night Music and Bernadette Peters will perform 'Losing My Mind' from Follies.
As for Damian's act, we can only speculate at this point that he will reprise a song he sang during his 1998 performance in Into the Woods. Damian played both the Wolf and Cinderella's Prince singing 'Hello, Little Girl' and 'Agony,' but also sang with Company on the following numbers: 'Opening: Into The Woods,' 'First Midnight,' 'Second Midnight,' 'Opening: So Happy' and the 'Finale: Act One and Act Two.'  Visit our Gallery here for program information about that production.
The fundraising event will take place at The Sondheim Theatre on Shaftesbury Avenue in London's West End on May 3, 2022 at 8:00 p.m. There will be a 26-piece orchestra conducted by Alfonso Casado Trigo for the event. Tickets go on sale March 15 here.
Proceeds will support the development of young playwrights, composers and lyricists, as well as sustaining aspects of the musical theatre craft and arts education. Stephen Sondheim was a multi-award-winning composer and lyricist who worked on musicals such as Into the Woods, West Side Story and Sweeney Todd. Sondheim passed away on November 26, 2021 at the age of 91.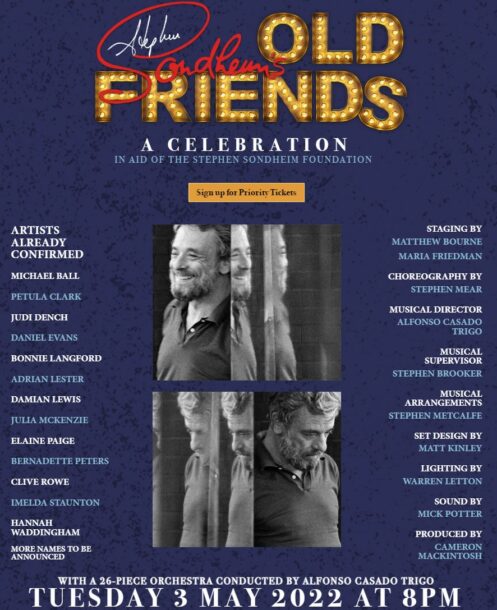 Source: SondheimOldFriends.com
For more information about Sondheim Theatre, please visit their website here.