Charity Cricket Match for Ruth Strauss Foundation
by George Dobell | The Cricketer | June 6, 2022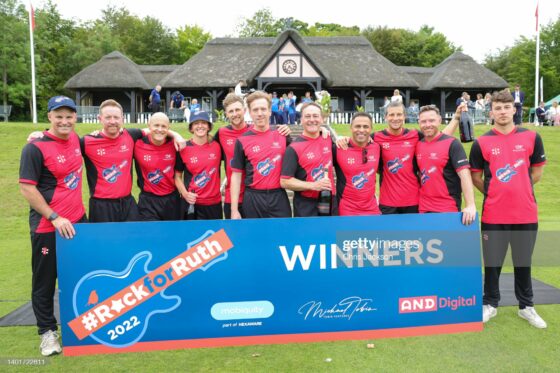 UPDATE June 8, 2022: Team Strauss won, which Damian was a teammate!
As reported by Cricket World, the event started with an All-Star cricket match, which saw Sir Andrew Strauss' team including Damian Lewis, Joe Root, Kate Cross and Jason Robinson take on Team Sheeran, captained by Michael McIntyre with players including Sir Alastair Cook, Harry Judd, Alex Hartley and Ben Stokes – with Team Strauss sealing victory.
The match was followed by a fine dining experience from Ruth Strauss Foundation ambassador and celebrity chef, Tom Kerridge, during which Michael McIntyre took to the stage for a short comedy set before a live auction, with prizes including a private box to see Coldplay in concert and an original Sacha Jafri painting. Guests were then treated to an intimate 'rock' performance by music superstar Ed Sheeran, who invited Michael McIntyre up on stage for an impromptu duet.
See photos from the event in our Gallery here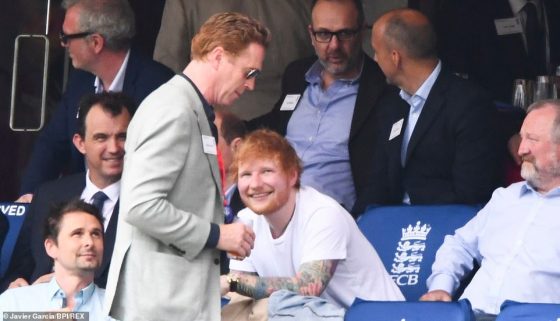 ORIGINAL ARTICLE:
Ed Sheeran is to headline a special gig in aid of the Ruth Strauss Foundation. Sheeran, who might legitimately be described as the biggest musical star in the world at present, has agreed to perform at the event – dubbed #RockForRuth – to raise funds for the foundation which advocates for more awareness, research and collaboration into non-smoking lung cancers.
The day will also feature a cricket match between 'Team Strauss' and 'Team Sheeran'. Although named 'Team Sheeran', that side will be captained by Michael McIntyre. Damian Lewis, Bear Grylls and various former cricketers will also be involved in the match. Later, McIntyre will perform a comedy set while food will be provided by Tom Kerridge.
The Foundation was named in honour of Ruth Strauss, the wife of former England captain Andrew, who died of lung cancer at the age of 46.
The event, which is sold out, takes place on June 7, 2022 at the Wormsley Estate in Stokenchurch, England.
Listen to the No Balls: The Cricket Podcast on BBC Sounds podcast here to hear talk about playing cricket with the likes of Bear Grylls, Michael McIntyre and Damian Lewis.
For more information about the Ruth Strauss Foundation, visit their website here
Read the rest of the original article at The Cricketer