Axe is Back, Baby!
by Kyle Fowle| Entertainment Weekly | August 13, 2023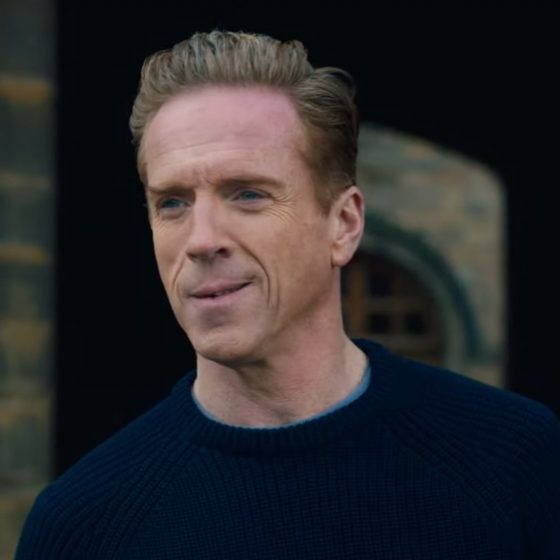 The final season of Billions begins with a loud crash and a flurry of F-bombs. After a brief recap of the previous season, we pick up with Michael Prince (Corey Stoll) storming out of the elevator at Michael Prince Capital. His face is pure anger. He makes a beeline for the reception desk and asks his employee to find Wendy Rhoades (Maggie Siff). When he learns that she's actually in the office and not hiding from him, he's livid, as if her mere presence disgusts him. Prince strides with purpose and grabs a monitor off a table and throws it through the glass walls of Wendy's office. Stepping in, he shouts, demanding to know why she thinks he's so unfit to run for president.
It's quite the introduction to the season, and a fascinating look at Michael Prince. Usually he's very cool and collected, doing everything he can to make sure that his image as a good-guy billionaire stays intact. But this, this anger and frustration and pure rage, is completely different. What exactly could have led to Wendy and Prince being at odds with one another?
We flash back to five months earlier and Wendy and Prince are having a much more relaxed conversation. Prince has emptied out the office to get Wendy alone in order to discuss his run for president. He's basically poking and prodding her, trying to get a read on how loyal she is and if she's reliable enough to stick out an entire campaign. Prince leaves the office thinking that Wendy is willing to work with him — even after dropping the bomb that he plans to run in 2024, not 2028, shortening the timeline significantly — but as the episode rolls on, she has some real concerns about partnering with Prince.
One of Wendy's main concerns is that should Prince actually make it to the Oval Office, he will do anything in his power to get what he wants. She basically lays out that Prince has the potential to be a fascist, that his insistence on knowing what's best for everybody could lead down a dangerous path, no matter what good intentions he might have. This worry is only underscored when Prince swallows up Taylor (Asia Kate Dillon) and Philip's (Toney Goins) thriving branch of the business. Despite giving them autonomy over their eco project, Prince has decided that their focus could be elsewhere, and that he's merging the businesses for everyone's benefit.
Again, it's Prince asserting his dominance and doing so in a way that makes it seem like he's looking out for people, keeping their interests in mind. It's that kind of manipulation — even if Prince fully believes that what he's doing is right — that has Wendy worried about a presidential run. She can think of only one way to derail Prince's vision, and that's by bringing Axe (Damian Lewis) back into the fold.
Wendy spends much of the episode trying to get in touch with Axe, who we last saw arriving in Switzerland in order to avoid charges in the United States. Needless to say, he's a man who wants to stay hidden. Wendy goes to Wags (David Costabile) and Orrin (Glenn Fleshler) and a few others, all of whom say they have no way of getting in touch with Axe.
As Chuck (Paul Giamatti) continues to navigate life living under a fake arrest, once again trying to position himself as a man of the people in the press, Wendy finally gets the call. Meeting under the cover of darkness, Wendy comes back together with Axe, Wags, and Orrin, and they have one thing on their minds: the downfall of Michael Prince.
This final season premiere feels more like the first few seasons of Billions, where the storytelling locked in on a rivalry and really ramped up the tension one episode after another. Hopefully this show can find its old spark as it takes its final bow, and we'll see fireworks once again as Axe, Prince, Chuck, and Wendy try to maneuver their way to more power.
Read the rest of the original article at Entertainment Weekly