Neighborhoods Where Characters Lived
Served as Shorthand for Their Personalities
by Dodai Stewart | New York Times | October 27, 2023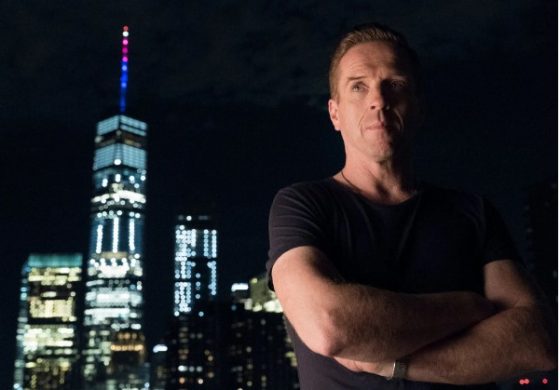 As the Showtime series airs its final episode, the showrunners look back at the essential role the city's restaurants and neighborhoods played.
New York City has been the backdrop for many TV series over the years, from "Law & Order" to "Sex and the City" to "Succession." But the Showtime series "Billions," which ends on Sunday after seven seasons, may have been the New Yorkiest of them all.
It's clear from the opening credits, which feature an eagle-eye's view of Lower Manhattan — but no actors — that New York City is not merely a location but the star.
The showrunners, Brian Koppelman and David Levien, planned it that way.
"The city plays a central role on the show," said Mr. Levien. "We always felt like being here and knowing the city was like our secret weapon."
Mr. Koppelman and Mr. Levien were both born on Long Island but eventually moved to New York City. ("Nothing makes you more desperate to be in Manhattan than growing up on Long Island," Mr. Koppelman said.)
The two first worked together on the screenplay for the 1997 film "Rounders," set in the underground poker scene in New York, and they went on to collaborate on "Knockaround Guys," "Runaway Jury," "Solitary Man" and "Ocean's Thirteen."
But "Billions" was their love letter to New York City.
New York has been integral to the plot, which follows the endless battle between hedge fund billionaires (Bobby "Axe" Axelrod, played by Damian Lewis, and in later seasons, Mike Prince, played by Corey Stoll) and the U.S. attorney, Chuck Rhoades Jr. (played by Paul Giamatti).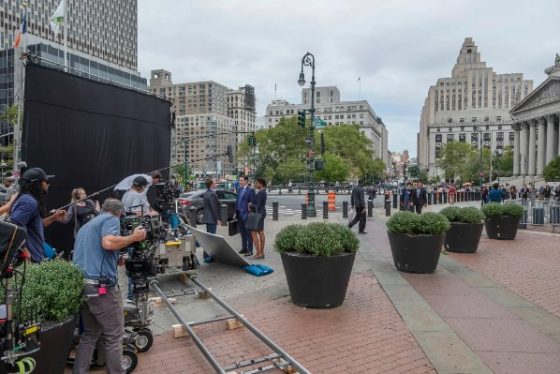 The characters have visited hundreds of locations in the city, from the Thurgood Marshall United States Court House on Centre Street in Lower Manhattan to Morningside Castle in Morningside Heights and the Brooklyn Heights Promenade. Scenes have been filmed at MetLife Stadium in the Meadowlands, Barclays Center in Brooklyn, and Yonkers Raceway.
"There was almost nowhere that we couldn't shoot, that we wanted to," Mr. Levien said.
The neighborhoods where the "Billions" characters live also serve as shorthand for their personalities.
Chuck's father, Chuck Rhoades Sr., is an old school, blue-blood businessman, so naturally he lives on the wealthiest stretch of Fifth Avenue in Manhattan, not far from the Metropolitan Museum of Art.
Chuck Jr., whose positions as the U.S. attorney for the Southern District of New York (and New York attorney general) involve prosecuting financial crimes, lives in a Brooklyn brownstone (the exterior shots are of 49 Eighth Avenue, in Park Slope).
"Chuck Sr. would not experiment with another neighborhood just because he could, financially," said Mr. Koppelman. "He's not going to go try a loft in TriBeCa."
And it makes sense that Chuck Jr. lives on an understated (but gorgeous) block outside Manhattan: "Chuck would have been a little bit rebellious to his dad's ways," Mr. Koppelman said. Brooklyn? "Senior thinks it's like the frontier, basically."
Axe, the character played by Damian Lewis, is the CEO of Axe Capital, a multibillion-dollar hedge fund. His Manhattan home is an airy, light-filled penthouse, high above the city. "It's this incredible glass box built on top of this building downtown in TriBeCa," said Mr. Levien. "Because, you know, he is somebody that would go try some neighborhood, live where he wants, open himself up to new experiences."
The location was an actual apartment where the show filmed for a couple of years — and it impressed even the showrunners. "If you're a New Yorker, it's fascinating to walk through what a $60 million apartment is," Mr. Koppelman said.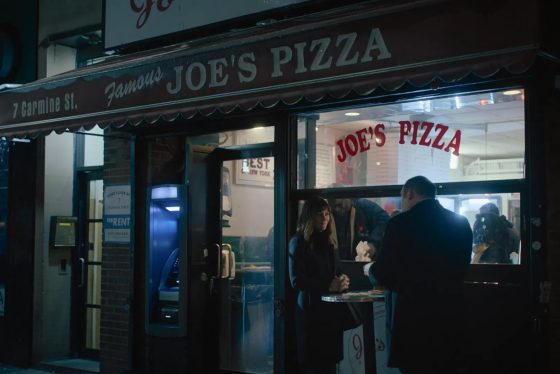 As die-hard denizens of New York City, the characters on "Billions" eat at all the best and most famous restaurants. There are scenes set inside upscale white-tablecloth rooms at expensive eateries like Keens Steakhouse, Babbo, Craft, Ai Fiori, Wolfgang's Steakhouse, Michael's, The Pool and Marea.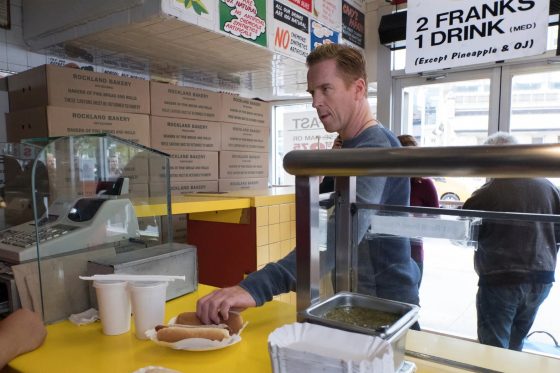 Bobby Axelrod snagging a dog at Gray's Papaya
But the characters also visit more humble spots: Wo Hop, Gray's Papaya, Joe's Pizza, Old Town Bar, Costello's Claddagh Inn.
There are new favorites (Una Pizza Napoletana) as well as New York classics, like Peter Luger's, Cibao, Second Avenue Deli and Barney Greengrass.
Mr. Koppelman said that for New Yorkers, food information is a valuable currency. "Finding the best bao is as important as finding the best four-star flambé or something," he laughed. "The show was absolutely trying to show you the real thing over and over again each time. Where's the best hot dog, where's the best burger?"
New York City chefs — including Daniel Boulud, David Chang, Kwame Onwuachi, Tom Colicchio, Alex Guarnaschelli — have made cameo appearances in "Billions," weaving the show intricately into the food scene. (The show featured so many restaurants that someone wrote a book detailing the locations.)
"Because we're New Yorkers and we care about New York, we care about these restaurants, we care about these people, we want to find a way to showcase what they love about their place and what they do," said Mr. Koppelman.
(And at some restaurants, it's not just the food that the characters are into: In the first episode of Season 4, Chuck Jr. and the police commissioner visit Sparks Steakhouse and re-enact the 1985 murder of Paul Castellano, the reputed boss of the Gambino crime family — a hit that an F.B.I. investigator said was arranged by John Gotti.)
In addition to celebrated places, the show features the occasional lesser-known gem — like Chartwell, "the world's Only Winston Churchill bookstore." When he needs some quick cash, Chuck Jr. sells his collection of Winston Churchill books.
Being featured on a television show can be a boost for business and for a shop owner's self-esteem. "Most places that we got feedback from that were featured in the show were extremely happy to be associated and to be recognized sort of like nationally and internationally," said Mr. Levien.
Watching movies set in New York when they were younger inspired both of the showrunners. The Coney Island scenes in "Warriors" and the dinner scene in "The Godfather," they said, were especially memorable.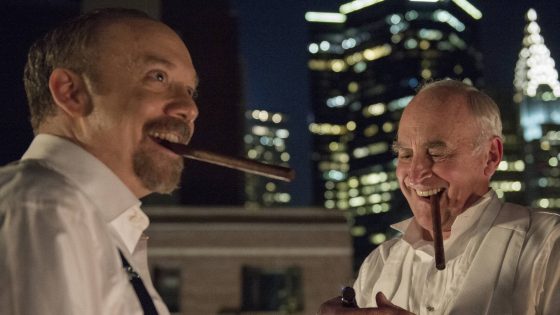 "The walking in the back door at the Copa in 'Goodfellas' is an all-time classic," Mr. Levien said.
Mr. Koppelman was in awe of the Sal's Pizza scenes in "Do the Right Thing."
"I'll never forget the extra cheese argument in that movie. It reveals so much about character," he said. "It's a very important thing in my cinematic journey as a young person wanting to do this — we thought over and over and over and over and over again about Sal's Pizza."
There was only one downside of filming in New York, Mr. Levien said: "Sirens and car horns. Ruining takes. When these actors are locked in concentrating on some serious emotional monologue or moment — and you know, it's like, 'Hold for the police helicopter. Hold for the fire truck.'"
For their next show, Mr. Levien and Mr. Koppelman may head to Florida. "We're certainly really animated by the idea of making a show set in Miami," Mr. Koppelman said.
Still, Mr. Levien said filming in New York was "such a privilege."
Mr. Koppelman put it this way: "I do think, as is often the case for a Long Island-born New Yorker, who has been a New Yorker for 35 years, Billy Joel put it best: I've loved these days."
Read the rest of the original article at New York Times