The Outstanding Actor: Seven Keys to Success by Ken Rea, Senior Acting Teacher at Guildhall School of Music and Drama
by Gingersnap | damian-lewis.com | February 16, 2015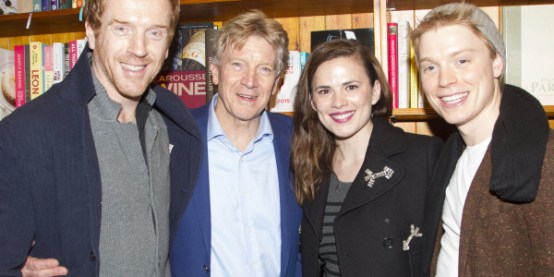 Who better to write the foreword for his Alma Mater than our favorite actor Damian Lewis!
This is a wonderful book with a unique take on how actors can get better and improve their chances of success. If we can all perform with half the warmth and generosity with which Ken has been teaching for the last 30 years, then we will have fulfilled our responsibility as story tellers and audiences all over the world are in for a real treat.

Damian Lewis – actor
Drawing on Ken Rea's 30 years' teaching experience and research, as well as interviews with top actors and directors, The Outstanding Actor identifies seven key qualities that the most successful actors manifest, along with practical exercises that help nurture those qualities.