Accidental TV Actor
by Chris Heath | GQ | May 2020 Issue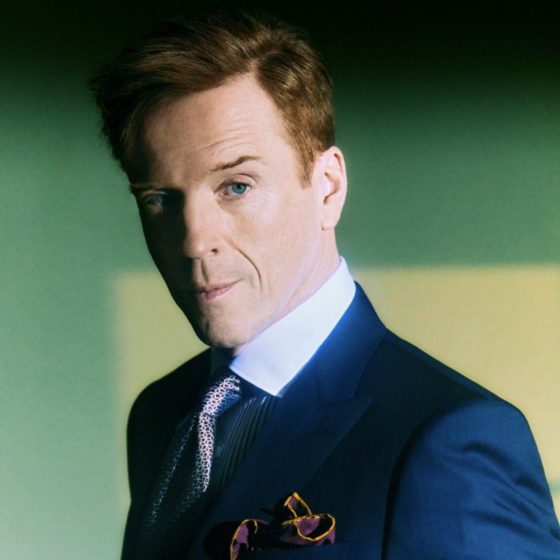 No actor has conjured the id of the modern American male quite like this highbrow brit who had expected to spend his life in the theater. Instead, Damian Lewis has become a stalwart of premium television, blurring the line between protagonist and antagonist – and emerging as one of the most thrilling actors of his generation.
Damian Lewis sits in the winter sun at a cafe near his North London home, trying to shut out the incessant blare of a nearby car alarm – "It's annoying, isn't it?" he exclaims, as though the pent-up politeness of denying this has finally become too much – while he considers how to answer questions about how he came to be the kind of person who has to answer questions like these.
By some combination of happenstance and aptitude, Damian Lewis has become best known for playing memorably imposing American characters on premium-cable TV shows. Most recently he has been the toxic financier Bobby Axelrod on the hedge-fund drama Billions (at press time, still lated to return in May despite the upheaval caused by the coronavirus); nearly a decade ago he was Nicholas Brody, the Marine returning from eight years as an al-Qaida prisoner, on Homeland; a decade before that he portrayed Major Richard Winters, the central character on Tom Hanks and Steven Spielberg's celebrated World War II drama Band of Brothers.
Continue reading The Double Life of Damian Lewis – April 29, 2020