First Look at Transforming Hollywood Boulevard Back to the 1960's
by Chris Nicolas | LA Magazine | July 19, 2018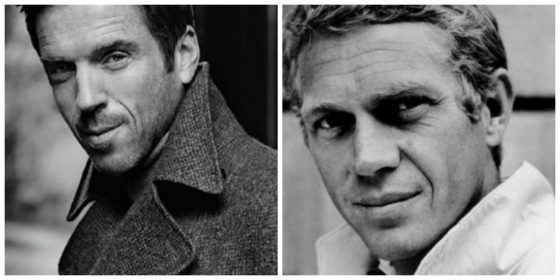 About one year from today, Once Upon a Time in Hollywood will hit theatres. Firm plot details are mostly being kept under wraps right now, but is rumoured to be split into thematic chapters in the style of Pulp Fiction – the story will take place in Los Angeles in the summer of 1969 at the height of hippy Hollywood when the Charles Manson cult was wreaking havoc. The two lead characters are Rick Dalton (DiCaprio), former star of a western TV series, and his longtime stunt double Cliff Booth (Pitt). Both are struggling to make it in a Hollywood they don't recognize anymore. Rick has a very famous next-door neighbor Sharon Tate, of the famed Manson Family murders. Even though the movie will deal with Charles Manson and the famed Manson Family murders, it's been made clear that particular subject matter won't be the main focus.
Damian has been cast in a small role as Steve McQueen but in what capacity, we do not know. For starters, the inclusion of Bruce Lee and Steve McQueen in the film is connected. Both actors were clients of Jay Sebring, a world-renowned hair stylist who was a major fixture in 1960's Los Angeles. Sebring was known for bringing European hair techniques to America and he established a name for himself when he popularized the feathering and layering of male hair, which was dubbed the "Sebring Look." Sebring helped Bruce Lee find work teaching kung fu to Hollywood stars, including Steve McQueen and Roman Polanski.
History states McQueen is said to have been invited by Jay Sebring to Sharon Tate's (Roman Polanski's wife) house dinner party, but he no-showed. Preparing to attend the dinner, McQueen ran into a female friend and decided to spend the evening with her instead. That night in 1969 would become one of the most notorious in modern American history: Tate and Sebring, along with two of their friends and Tate's unborn child, were brutally murdered by the followers of Charles Manson. Spending the evening with his female friend saved McQueen's life. His close call with death spooked him so bad that he went into a state of paranoia. His then-wife Neile Adams recalled that, after the murders, McQueen "became more paranoid and wouldn't let me go anywhere without a gun."
The facade of Jay Sebring's former salon on Fairfax Ave in West Hollywood is being rebuilt. Sebring (Hirsch) reinvented the men's haircut and the very image of a hairstylist. He was young and handsome and dated gorgeous actresses, including at one time, Sharon Tate. In the late '60s, he owned a salon on the corner of Melrose and Fairfax that attracted a long list of celebrity clients, including Steve McQueen and Bruce Lee.  At the time, barbers charged around $1.50 for a haircut, but a session with Sebring could cost up to $25.
As we wait for more information about Damian's role as McQueen, let's take a peek at additional set photos that are surfacing, as Los Angeles has been transported back in time. Store fronts, bus benches, theater marquee signs, billboards, neon signs and murals along Hollywood Boulevard and other West Hollywood thoroughfares have been gussied up to re-ceate the groovy, psychedelic era of the 60's.
Continue reading Once Upon a Time…in Hollywood Update – July 24, 2017