Homeland – Prisoners of War
by Brigid Brown | BBC America Anglophenia | June 29, 2018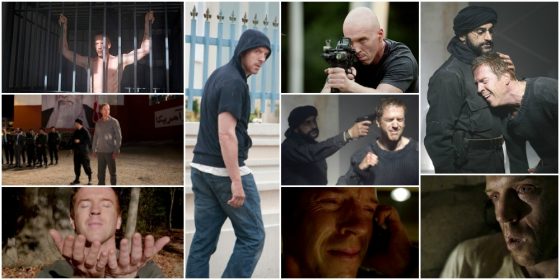 It's not just the British who love to remake fabulous foreign language shows, in English and subtitle-free, for their own audience. U.S. networks are just as into it. Did you know some of your U.S. favorites started life somewhere else?
Here are six TV series from around the globe, just so good they were remade in America:
1. Homeland (Israel)
Showtime's critically-acclaimed series Homeland, now in its seventh season, is based on the Israeli series, Prisoners of War. The original (2009-2012) revolves around three Israeli soldiers (Yoram Toledo, Ishai Golan, Assi Cohen) who are released after 17 years in captivity. As they work to settle back into the lives they once knew, the military assigned psychiatrist picks up on discrepancies in the soldiers' stories, resulting in an investigation. The first season of the U.S. version kicked off with a similar storyline, but revolved around only one POW (Damian Lewis), who returned home a hero. In this version, it's CIA Operative Carrie Mathison (Claire Danes) who picks up on unsettling behavior.
Read the rest of the original article at BBC America