I Spy With My Little Eye…
by Gingersnap | damian-lewis.com | August 21, 2019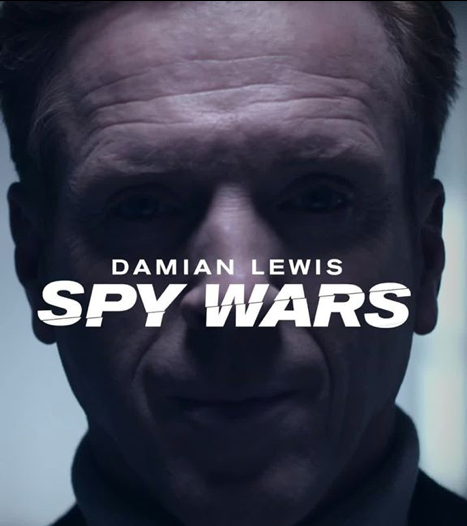 UK's History Channel has updated their website to indicate Damian Lewis: Spy Wars will air it's first of eight episodes on Monday, October 7, 2019! The factual series will reveal the remarkable true stories behind some of the most gripping and important international spy operations of the last forty years. Packed full of espionage, surveillance, undercover work, and covert operations, the series brings forth these real events as well as the profound personal and geopolitical consequences for all involved. Utilizing innovative and highly stylized reconstructions, Spy Wars was shot on location in London, Moscow and Israel.
Be sure to visit our Gallery here for not only promo photos, but some behind the scenes photos as well!
Episode Titles/Plot Descriptions:
EPISODE 1: THE MAN WHO SAVED THE WORLD
This is the story of Oleg Gordievsky, one of the West's most valuable Cold War agents who risked everything to avert a third World War. Appearing to be an ambitious diplomat stationed at the Soviet embassy in Denmark, Gordievsky was actually a Russian spy and a rising star of the KGB. After a few years in Copenhagen, he was recruited by the British and posted to London by the KGB. Whilst in London, President Reagan authorized the largest NATO war game in its history: Able Archer.
From the KGB's station in London, Gordievsky passed key intelligence to the British which many believe single-handedly pulled the world back from the brink of nuclear annihilation before being summoned by the KGB to return to the USSR immediately. Uncertain if his cover had been blown, Gordievsky was accused of being an MI6 spy. Refusing to blow his cover, he set in motion his MI6 extraction plan, leaving behind his wife and children. It would take 6 years and the collapse of the Soviet Union before his family could flee Moscow to join him. In 2007, Gordievsky was appointed 'Companion of the Most Distinguished Order' for services to the security of the United Kingdom by the Queen. Monday 7th October at 9pm.
Continue reading Spy Wars Teaser Trailers, Air Dates, and Episode Titles/Descriptions – Aug 21, 2019