'Billions' on Showtime Profits Off Our Fixation on Money
by David Zurawik – The Baltimore Sun – January 8, 2016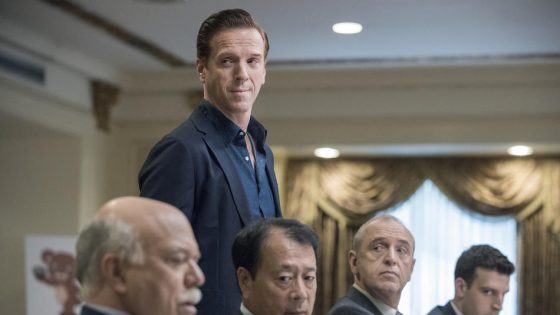 Great TV always scratches some deeper itch in the culture. And, in the last three decades at least, that itch has often been connected to money.
"The Sopranos" explored the gangster soul of capitalism and the profound emptiness even in its winner's circle. "The Wire" showed how the drug trade in Baltimore was not that different from the business done on Wall Street. "Breaking Bad" started from the premise of a middle-class teacher who turned to making illegal drugs to provide for his family after being diagnosed with a terminal illness.
Given that history and the six hours I have seen of Showtime's new Sunday-night series "Billions," which premieres Jan. 17, I'm feeling like we might be looking at greatness here.
The drama about a ferociously ambitious U.S. attorney and a high-flying, regulation-breaking hedge fund king features two great actors in Paul Giamatti and Damian Lewis. Giamatti plays the attorney, Chuck Rhoades, who sees the prosecution of Lewis' character, Bobby "Axe" Axelrod, as his ticket to higher office.
As the chief federal prosecutor in the Southern District of New York, which includes Manhattan, Rhoades has enormous power over the great financial institutions of American life. And while he speaks in the high-minded rhetoric of civic reform and "servant of the people," he comes from a world of privilege and lives a life of compromises, contradictions and look-the-other-way lies.
His arrogance in the workplace is unbounded. If he's the good guy here, he's not a very likable one.
"When I bring an action, it's not some county or even state," he warns. "It's the United States versus. Don't give me a reason."
Or how about this lovely quote: "My father always taught me 'mercy' was a word p—— used when they couldn't take the pain."
He revels in his power, except in the bedroom, where he's the "M" partner in an S&M marriage.
The series opens on one of the most intense and graphic S&M scenes I've ever seen on mainstream TV — even premium cable. But in its exploration of sex as power, it is artistically righteous. I was rooting for "Billions" from the opening bell for going there so fearlessly.
Rhoades' wife, Wendy (Maggie Siff), is just as complex a character. She works as an in-house performance coach at Axelrod's Axe Capital firm. She goes way back with Axelrod and is one of the few people in his uber-competitive boiler room in whom he seems able to confide.
Siff is superb as an ambitious professional using her psychological training to carve out her own territory of control as she navigates between these two male combatants. You might remember her as Rachel Menken, the department store heiress and Don Draper love interest in "Mad Men," another great drama that was all about money, power and desire.
"Knowing isn't enough," Wendy Rhoades says. "You've got to exercise control."
And she does.
In the hands of lesser dramatists, the obvious conflicts of interests involving this marriage might derail the series.
I can imagine someone reading this and saying, "Wouldn't she have to quit her job?" Or, perhaps, "Given her job, wouldn't Rhoades have to recuse himself from the case his office is trying to build against Axelrod?"
Both questions are valid. There are wisely scripted and convincingly played scenes in which those questions are raised, debated, worried over, and raged against at work and home. This being a very, very contemporary marriage, Mr. and Ms. Rhoades throw the conflict in each other's face when it suits them.
It's great stuff. But Bobby Axelrod is the character you can't take your eyes off of.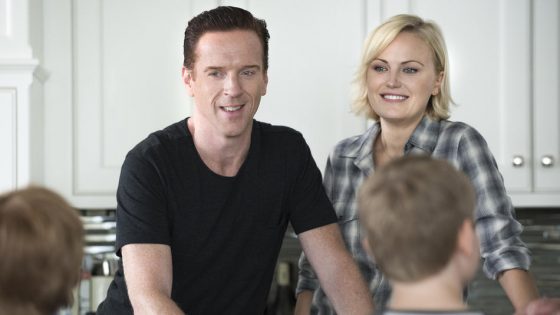 "Axe is no ordinary billionaire," Rhoades says. "He's an icon of the wealth of our age. And he's a fraud. So when he falls, he'll hit the ground hard."
Given the anger that remains over how few of the men and women who drove the economy off the cliff in 2008 were ever prosecuted, it would have been easy for the producers to make Axelrod the target of all that enmity.
But that would make for a polemic, not drama.
Continue reading 'Billions' on Showtime Profits Off Our Fixation on Money – Jan 8, 2016