People Making a Real Difference During the Corona Crisis
by Lucy Dunn | The Telegraph | May 16, 2020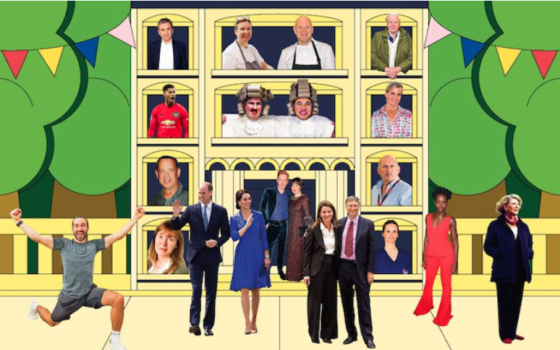 Two months ago the world changed and the people we took notice of changed, too. A new gravity gripped the nation. Almost overnight headlines pronounced 'the death of celebrity'. Pampered individuals living in bubbles with carefully crafted Instagram fantasies quickly felt off-key.
We suddenly wanted to witness great acts of altruism. We wanted to read about people rolling up their sleeves and pitching in. Ordinary people suddenly became the new stars – who knew that a 100-year-old veteran called Captain (now Colonel) Tom would become such a national treasure?
Conversely, some people in the public eye came in for criticism for reading the mood wrongly. Like singer Sam Smith, who posted a 'quarantine meltdown' picture crying on the steps of their £12 million mansion. (Smith later insisted the video had been a joke that backfired.) Or Victoria Beckham, whose fashion label sought £150,000 in taxpayer funds to place 30 staff on furlough. (Following a backlash about the Beckhams' personal wealth, the brand later reversed its decision.) And like Aston Villa captain Jack Grealish, who was caught breaking lockdown rules 24 hours after imploring his 297,000 Twitter followers to 'Stay home. Protect the NHS. Save Lives'.