Isolated in Suffolk, TV's First Couple Have Created a Scheme to Supply the NHS with Thousands of Meals
by Guy Kelly | The Telegraph | April 24, 2020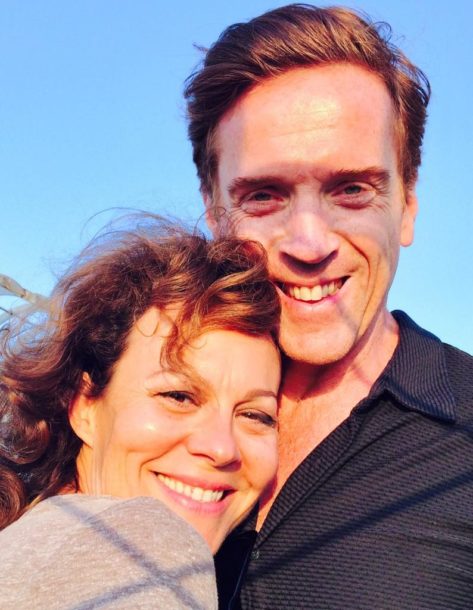 Spare a thought for celebrities at the moment. Forced into lockdown like the rest of the civilian population, and with unreliable Wi-Fi at their fourth homes, many have been unable to maintain their expensive round-the-clock PR advice.
That's the only excuse I can think of for some recent announcements, anyway. Left unattended by people whose job it is to say, "That isn't… the best look", we have had the likes of billionaire Sir Richard Branson attempting to solicit mass public sympathy (and money) to help his struggling business. So, too, Victoria Beckham, who, from her Cotswolds mansion, has furloughed 25 employees rather than, say, dip into her estimated £360m fortune. Even Idris Elba, fresh from Covid-19, has drawn ire for his suggestion the "world should quarantine for a week every year to remember this time."…
Fortunately, though, not all celebrities are quite so errant when left to their own devices. The Telegraph spoke to some who are putting their spare time to good use, beginning with actors Damian Lewis and Helen McCrory.
The couple, who have been married for almost 13 years, were working apart when lockdown neared in March. Lewis, star of Homeland, was in New York, filming the fifth series of Sky's Billions, when the TV business started shutting down, forcing him to return to England.
McCrory, who was last seen in ITV's Quiz, meanwhile, was closer to home, filming the sixth series of Peaky Blinders. Together with co-star Cillian Murphy and producers, it was her decision to tell the BBC she was "not comfortable doing this anymore" and request they pause production.
Continue reading Telegraph Interview: Isolated in Suffolk Put to Good Use – April 24, 2020