It's Time to Fly!
by Gingersnap | damian-lewis.com | August 12, 2022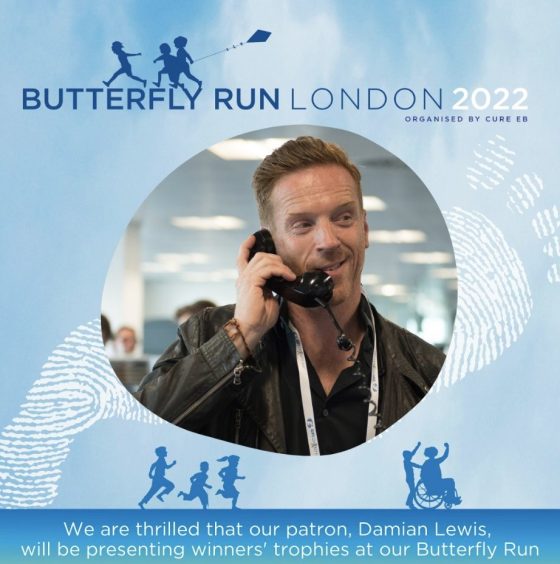 UPDATE: On Saturday, September 24 it was announced that Damian will be unable to attend this event due to unforeseen circumstances.
Damian will be presenting the winners' trophies at CureEB's Butterfly Run this year. After a break due to the pandemic, CureEB is delighted to invite the public back to their Butterfly Run at Olympic Park in London on Sunday, September 25, 2022. The charity encourages as many people of all abilities to run, walk or wheel in the 1k, 5k or 10k race to help raise vital funds to cure EB. CureEB's Butterfly Run is a celebration of inclusivity!
CureEB funds medical research to find a cure for all types of epidermolysis bullosa (EB), a severe genetic skin condition that leads to blistering and skin loss at the slightest friction. Children with the condition are often referred to as 'Butterfly Children' as their skin is said to be as fragile as a butterfly's wings.
You can make a donation or raise sponsorship at their Just Giving page here.
For more information, please visit CureEB's website here.