Billions: Baseline Axioms
by Verne Gay | Newsday | March 7, 2019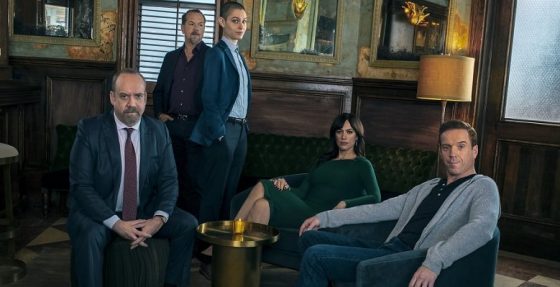 If "Billions" — which returns March 17 for a fourth season (Showtime, 9 p.m.) — was a board game, it would seem to need a set of operating rules, or principles. But which ones? Superficially, "Billions" might seem like just another high-finance procedural built on malice, treachery and greed.
What's principle got to do with it?
But as fans know, the beauty of this intricate series lies in the details and in those very rules of the game which — even if they are unwritten — tend to organize them.
So, to sort those out and reorient you back to what should be another compulsively watchable season — the first four episodes of this series about ruthless financier Bobby Axelrod (Damian Lewis) were available for review, and yes, they are terrific — we've come up with some baseline axioms:
Continue reading LI's Surprising Role in Showtime's Billions – March 7, 2019