The Alchemist's Feast
by Alastair Sooke | The Telegraph | June 23, 2022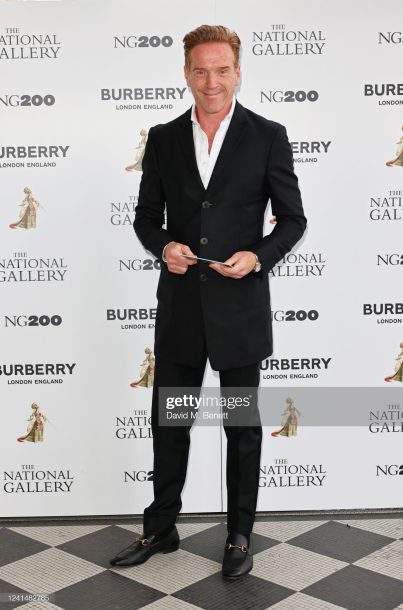 Damian attended 'The Alchemist's Feast,' an inaugural summer party and fundraiser for the National Gallery's Bicentenary campaign, NG200. Tonight's event – which was held Thursday, June 23, 2022 in London, England – launched a fundraising campaign for the gallery's bicentenary celebrations scheduled for 2024. "We do lots of things at the National Gallery which are very serious and scholarly," says its director, Gabriele Finaldi. "So, it's perfectly OK to generate some excitement and glitziness as well."  Sitting in a sparse office overlooking Trafalgar Square, Finaldi – a deep-voiced, patriarchal figure, who, at 57, has already run the gallery for seven years – is referring to a red-carpet event taking place there tonight: London's answer, if you like, to the extravagant Met Gala held every spring at the Metropolitan Museum in New York.
National Gallery will exhibit a Van Gogh blockbuster as part of its 2024 bicentenary celebrations, provisionally being subtitled Poets and Lovers, and is scheduled to run from September 2024 to January 2025. Star loans include The Bedroom, Garden of the Asylum and—of course—the exhibition will show the museum's own Sunflowers.
And Finaldi hopes that the party's theme, "The Alchemist's Feast", will encourage guests to turn the base metal of goodwill into the gold of donations – because the gallery's ambitious plans, which include a series of "significant" capital projects, will cost £95 million. Other guests in attendance included Sienna Miller, Olivia Buckingham, Jasper Conran, Ben Radcliffe, Sandy Powell, Emma Ridgway, David Grievson, Lara Stone, Geordie Greig, Kathryn Greig, Grayson Perry, Emily Beecham, Lily Lewis, Rish Shah, Iman Vellani, Hamish Bowles, Ikram Abdi Omar, Olga Kurylenko, Benedict Wong, Martha Ward, Joely Richardson, Tom Hughes, Alfonso Cuaron, Kim Hersov, Edoardo Mapelli Mozzi, Princess Beatrice of York, Nick Broomfield, Samantha Bond, Alexander Hanson, Marc Quinn, Joe Bromley, Sofia Blunt, Gabriela Peacock, Oli Green, Joseph and Sabine Getty and Ellie Bamber.
Continue reading Damian Lewis Attended Launch of National Gallery's Fundraising Campaign for Bicentenary Celebrations 2024