Spies Next Door
by Mansha Daswani | TV Real, World Screen | October 3, 2019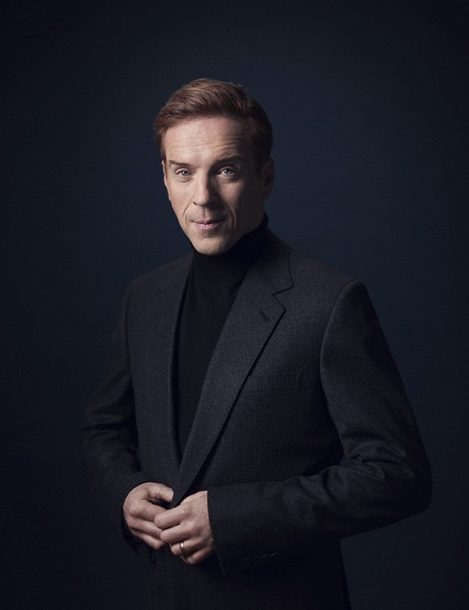 Damian Lewis talks to TV Real about what appealed to him about the docudrama, which is being rolled out by A+E Networks.
Lewis already knew a fair bit about espionage before signing on to executive produce and present the A+E Networks U.K.-commissioned series Spy Wars. He did, after all, play an MI6 agent in Our Kind of Traitor, based on the John le Carre novel, and a U.S. prisoner of war who returns home and is hailed as a hero as he secretly plots a terrorist attach in Showtime's Homeland. Damian Lewis: Spy Wars sees the British actor recounting notable stories of espionage from the last four decades, spanning from the Cold War all the way through to the contemporary war on terror. The eight-part series produced by Alaska TV in association with Lewis's own Rookery Productions sees him speaking directly to camera and features expert interviews and dramatic reenactments.
TV REAL: Tell us about the genesis of Spy Wars. How did you come to be involved in the show?
LEWIS: My brother [executive producer Gareth Lewis] was already involved, he was going  to be directing parts of it. He said, Do you want to do this? I said, I don't really do factual, I'm not a presenter. But I got sucked into these eight spy stories. I came on as a co-producer and tried to get to the bottom of what makes a man or woman do heroic or traitorous things on behalf of their country. That was it really. It came to me by invitation and my curiosity was tickled.
TV REAL: As you got into the details of these stories, what were some of the things that surprised you?
LEWIS: To be honest, a lot of what happens in the spy world is pretty unscientific. There's still quite a lot of buccaneering and derring-do, if you like. It's not risk-averse. It's pro-risk, and often it can seem a bit chaotic, a bit ramshackle, and even at times a bit amateurish. Exotic words like "dead-drop" and "brush past" and things like that can simply be someone walking into a supermarket with the same plastic bag and putting it down and then each leaving with each other's bag. It's not exactly high-tech. While you're looking for a slightly more sci-fi, James Bond aspect to these stories, they don't exist. So the challenge for us was how to make the stories gripping and suspenseful. We tried to get into the minds of the individuals and what was at stake for them. What are the documents in that bag? What happens if that individual is caught? Why is the individual doing it? If the individual is a KGB officer and he's caught, he's going to be executed. If he's a Western intelligence officer, he's going to be imprisoned for life. We were trying to find out why these men and women are motivated to do these things. The motivation is often grubby and personal. It can be for simple revenge, a need to be heard, a need to belong to something, to be loved. People turn traitor for all these different reasons. So the surprise was constantly the grubbiness! And the desperation that's there. And the extreme risk that these people are prepared to take in order to keep going.