Making It Big In Hollywood
by Staff | Marie Claire | February 25, 2008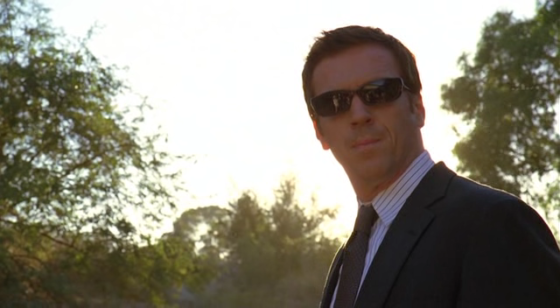 British Band of Brothers star Damian Lewis, 37, stars in and produces The Baker this month. Written and directed by his younger brother, Gareth, the comedy tells the tale of a hitman who decides to quit the life and hide out in a Welsh village.
How was it to be directed by your younger sibling, Gareth?
I didn't know quite what to expect…I suppose we were quite polite and very respectful of each other. Sweetly, we were also quite loving towards each other. Probably, if we did it again, we might be more frank. We might just say. 'That doesn't work', rather than be respectful of the fact that we're working with each other.
So given the film's Welsh setting, do you have roots there?
We do, slightly by proxy. Dad is Welsh but born in London. His parents were Welsh and his Mum was a Welsh speaker. But Dad is very attached to his Welsh roots. He doesn't speak five words of Welsh, and can barely get through the National Anthem in Welsh – but he's very attached to it.
One of your finest films was Keane, in which you played the title role. Were you disappointed it didn't get a bigger release?
That was a big lesson. I was so upset and frustrated that it wasn't seen by more people. It's still a source of tremendous bitterness to me. Small films like that need every bit of luck that they can get, and it needs some canny decision making, when it comes to the selling, marketing and distributing of the film.
You've just been out in LA working on NBC show, Life. How grueling was that for you and your family?
I was quite hijacked by the work. My family were there and we had always planned to go out there together. When we made the decision to go out we had one child, then we got pregnant again, and it slightly changed the landscape. So Helen [McCrory, Lewis' wife] came out pregnant, which meant she was out there being a pregnant mum, rather than enjoying the possibility of getting work. So it was tough for her. I was at work 15, 16 hours a day at times. They don't know when to stop working. It's slightly brutalizing's. There's something a little bit sinister about it. It's rather mind controlling.
The Baker opens on 29 February.
Read the rest of the original article at Marie Claire