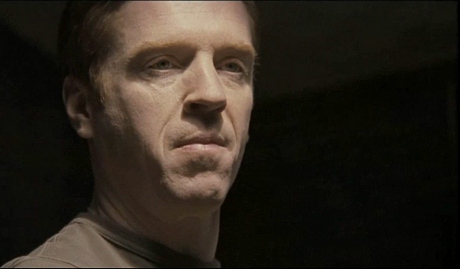 The Escapist – featuring Damian Lewis – opens in Ireland and the UK on Friday! Click here at the official site for a list of cinemas screening the movie. Below are additional press quotes for the film:

"Lewis is not the central character in director Rupert Wyatt's fourth feature, but, as Rizza, the prison kingpin who's the bane of Brian Cox's fading existence, he dominates every scene he's in … I have never seen anyone make the mere act of cradling a cup of tea look so pregnant with malevolence." 🙂 — Mail Online

"A stunning debut from Rupert Wyatt" and "it's a masterpiece of British cinema" — inthenews.co.uk

"The Escapist might often be difficult to decipher but you keep trying as it's acted with resource, directed with imagination and mounted with rare skill." — This is London

"Director Rupert Wyatt has pulled together a strong cast, including Brian Cox, Joseph Fiennes and Damian Lewis, to create the best escape drama since The Shawshank Redemption." — The Sun

"Visually, it's an arresting experience, the slammer looking like a futuristic dystopia. A promising debut from first-time director Rupert Wyatt." —
Mirror.co.uk

"A smartly directed thriller, The Escapist contains a heartfelt centre that packs a real emotional punch in the final reel. Boasting robust turns from the core cast, particularly from Cox, this is one of the most impressive British films of 2008" —
Channel 4

"I'm tempted to call the British debut of the year" —
Telegraph

"A great escapist film that will keep you involved to the end."
IrelandOn-Line

Click on the following for more reviews of The Escapist and interviews with Brian Cox and Rupert Wyatt:
1 l
2 l
3 l
4 l

5 l

According to an article in indieWIRE, THINKFilm – the US distributor of The Escapist – is experiencing a "cash crunch" that might affect release dates of films with planned late '08 releases. The THINKFilm website currently shows a Fall 2008 release for The Escapist.