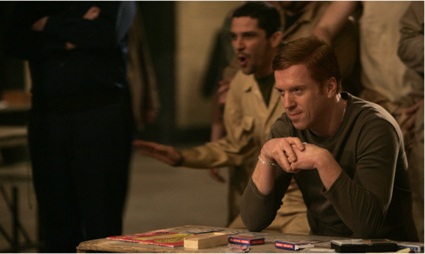 The Escapist will screen at the 13th Pusan International Film Festival in South Korea on October 3rd and 7th. The festival page for The Escapist here includes 3 new stills with Damian in them! Click here at the gallery for the new pics. Click here for more info on the festival.
Two interesting Life reviews below:

» WSJ.com – A Resuscitated 'Life' Shines

But none of this describes the prize, or even hints at the delight, that awaits those who discover "Life." Mr. Lewis has plumped out his character so fully that it hardly matters whether Crews is in one of his Zen moods, eating fruit — or enjoying the fruit of his $15 million wrongful conviction award from the city of Los Angeles in an obscenely expensive and roaring car. Every flicker of his face, every shift of mood, from dark to almost infantile bliss, keeps us fixated.

» The New York Sun – NBC's 'Life' & 'Chuck': It's All in Your Head

Fans of quirky police procedurals will welcome the return on Monday of NBC's "Life," starring the nifty British actor Damian Lewis as Charlie Crews, the Los Angeles detective with a love for exotic fruit, an oddly caressing voice, a fiery sunburst of clipped ginger hair, an eerily unpredictable smile, and a taste for Zen philosophy developed during a lengthy stint in jail for a crime he did not commit.

"Oddly caressing voice" … mmmm, yes. But why 'odd'? Nope, nothing at all odd there.

More picspam craziness: 'intodelirium' has a Charlie/ Constance tribute here.