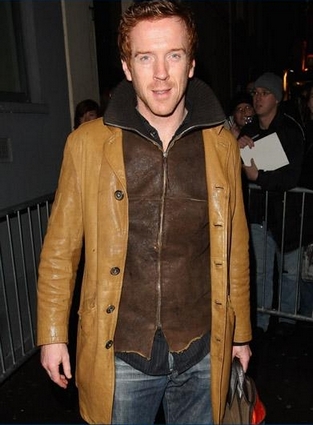 So, yeah, previews for The Misanthrope started on Saturday. ➡ Click here and here at the gallery for pictures of Damian Lewis leaving The Comedy Theatre Monday and Tuesday night after a performance of The Misanthrope.




Click here at the The Misanthrope album in the gallery for slightley larger rehearsal stills including the new one above.

More Misanthrope press: click here for a writeup from Broadway World; Director Thea Sharrock discusses The Misanthrope and Keira Knightley with the Telegraph.

Click here to listen online to episode 4 of Number 10, "A Failed State", the BBC Radio 4 Afternoon Play starring Damian Lewis as Simon Laity. You can download this episode in mp3 format here from our Multimedia section. (Thanks, Kaz! 🙂 ) Damian appears in all but episode 2. Episode 5, "Immortality at Last", airs this Friday.

TV highlights this month include a few rare showings:

» A US broadcast of Robinson Crusoe at 9:50am on Starz Cinema on Dec 21st. He's only in the film's opening minutes. 😀

» UK broadcasts of Poirot: Hickory Dickory Dock at 5:45pm on the 22nd and 11:40am on the 23rd on ITV3.

» A UK broadcast of Keane at 10:50pm on Sky Arts 1 on Dec 29th.

Click here for the updated schedule.