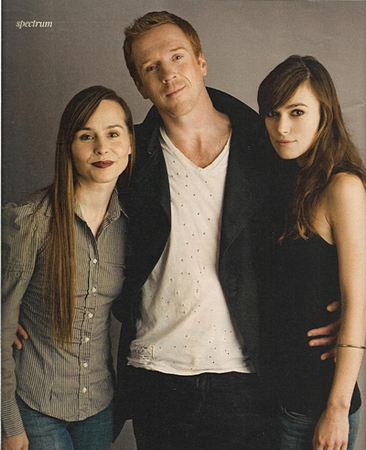 Gallery updates: Thank to Kaz for uploading scans from The Sunday Times Magazine (Dec 13th).

Click here for a scan from The Times Playlist (Dec 5th). The Playlist interview with Damian Lewis has this cute anecdote:

In terms of learning the lines, the rhymes are a blessing and a curse. Can you improvise a rhyme if you lose your way? Actually my first job was a Moliere, School for Wives, with Ian McDiarmid. I dried twice. The words had gone, so I had to bluff my way, just making sure I rhymed the end of each line. I'll never forget the sight if Ian, so hot in his costume that steam was coming off his face, convulsing when he realised what I was doing.

More positive fan reaction from the blogs: The Burden of Dreams, Life in the Cheap Seats, and West End Whingers.