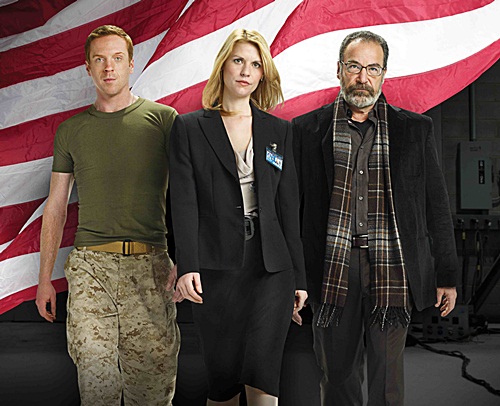 LOS ANGELES, CA (April 7, 2011) – Following the successful debuts of four critically acclaimed, new original hit series – The Big C, Shameless, Episodes and The Borgias – Showtime Networks and President of Entertainment David Nevins, will be adding two more original series to the premium channel's line-up. Homeland, a one hour drama starring Emmy(R) Award winner Claire Danes, Golden Globe(R) nominee Damian Lewis and Emmy and Tony(R) Award winner Mandy Patinkin, and House of Lies, a half-hour comedy starring Academy Award(R)-nominated actor Don Cheadle and Kristen Bell, have received 12 episode orders. Both series will start production during the summer of 2011.

"On the heels of successfully launching our four freshman series in the last 8 months, we're excited to introduce the next wave of Showtime shows," said Nevins. "HOMELAND and HOUSE OF LIES are audacious in both their concept and their casting. They build upon the network's successful pedigree and expand the definition of what a SHOWTIME series can be."

HOMELAND is a psychological thriller that tells the story of Carrie Anderson (Claire Danes), a CIA officer battling her own demons, who becomes convinced that the intelligence that led to the rescue of Scott Brody (Damian Lewis) a U.S. soldier who had been missing and presumed deal for nine years, was a setup and may be connected to an Al Qaeda plot to be carried out on American soil. Mandy Patinkin will portray Saul, a veteran CIA Division Chief who is Carrie's (Danes) boss and mentor. HOMELAND is written by Howard Gordon, Alex Gansa and Gideon Raff, and is based on Raff's Israeli television series "Prisoners of War." The series will be produced by FOX 21.
More:
Variety – Showtime orders 'Homeland,' 'House of Lies'
When Homeland producer Howard Gordon was asked about a premiere date a few weeks ago, he told TV Squad that "The idea would be in September. Nothing is written in stone. We have to finish this (pilot) first, and they have to like it, but I think it would come out next September."