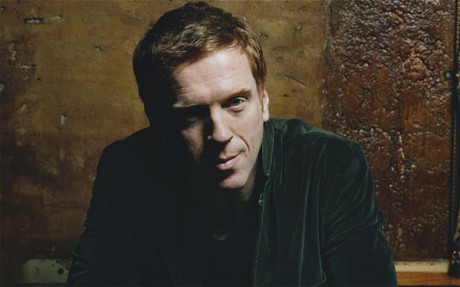 The ex-Etonian talks schooldays, silly movies and choosing his own career

Although he must be fed up with every interview ever written about him mentioning his red hair – often in tones that suggest he was born with a third leg – today it's not Damian Lewis' hair that first catches the eye. It's what's on top of it. This is a small red and black-checked trilby hat. It's the sort of headgear only an actor, or possibly an unusually flamboyant butcher, would ever dream of wearing.

We're meeting in an engagingly sleazy theatrical club on the Charing Cross Road, a place where the walls are hung with pictures of actors and actresses in a variety of exotic costumes. There's also a wafty scarlet satin curtain screening us off from the rest of the place. None the less it's Lewis's hat that I keep glancing at as it sits on the table between us. Is it a joke? A touch of absurdity to quell any suggestion of vanity? Or is it the opposite? Something he actually thinks looks good on him?

After an hour in his company, I'm still not sure. All I know is that Lewis probably doesn't give a damn what anyone thinks of him or his hat. More than any other actor I've ever interviewed he seems entirely contented in his own skin. Admittedly, this isn't saying much, but in Lewis's case the self-assurance seems to come off him in waves.
Read the rest at the Telegraph website.