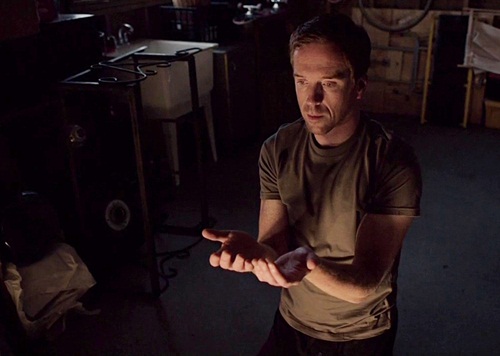 Minor spoilers below. I wonder if by midseason he meant end-of-season?
I'm loving Homeland, but that scene where Brody prays in the garage pretty much confirms that he has been turned, right? — Alex

ADAM: Nope — at least not definitively. That reveal won't come until midseason, says executive producer Alex Gansa. Until then, "everything he does, everything he says through the first sweep of episodes can be open to interpretation. When Brody prays, does that mean he's a terrorist? Or does that mean he just embraced Islam because there was nothing else to cling on to in his captivity? That is kind of the fun of the show."
Source: TVGuide.com
Note: The October 17-23 issue of TV Guide has a 2 page feature on
Homeland that includes comments from Damian. Thanks to Connie for the headsup!