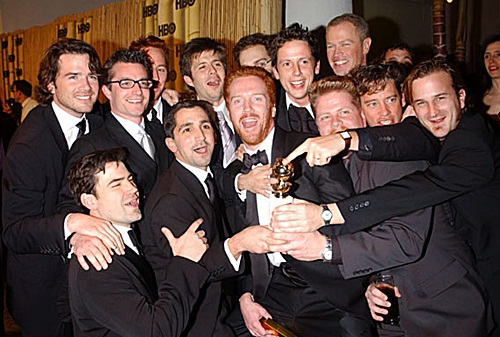 The Band Of Brothers Cast Round Table Show has been scheduled for Wednesday, December 7th! Damian Lewis and other Band of Brothers cast members will be taking part in a special 4 hour round table interview live on Black Sky Radio to complete a series of interviews that have been airing live almost every week since June of last year. For a donation to the Richard Winters Leadership Project, you can have your question read to Damian live on air. Visit Ross Owen's Band of Brothers Cast Interviews for more details and a list of all the actors participating.
Start Times:
9:30 pm GMT
4:30 pm EDT
3:30 pm CDT
2:30 pm MDT
1:30 pm PDT
10.30 pm CET
4:30 am WST Perth AU (Thursday)
5.30 am JST (Thursday)
To listen to Black Sky Radio's March interview with Damian Lewis and other cast interviews, visit Ross Owen's Band of Brothers Cast Interviews blog here.