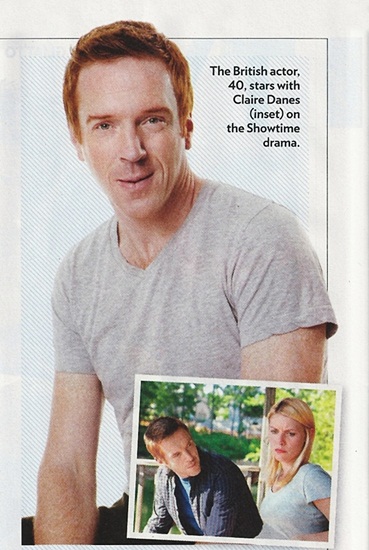 How did you research the role of Sgt. Brody, ex-POW and possible terrorist? I've really enjoyed going to the local mosque [in Charlotte, N.C., where Homeland shoots] as part of my research, and I made friends with the imam. I take off my shoes, sit down on the carpet with everyone else and listen to them pray.

Are you embracing American life in Charlotte? I am. I really like North Carolina: It's slower, it's the South, it's everything you were told it was going to be. An extraordinary amount of fried chicken!

You're finishing up Season 1. How will you celebrate? I'm going home to be with my family [in London]. I have two kids who are tiny and I miss them.

Any hints about how the season will end? I will tell you: I did it.

You did what? [Smiling] Exactly.
Thanks to Miss Vanessa Online for the scan!
Gallery Link:
NewsStand > People (28 November 2011)