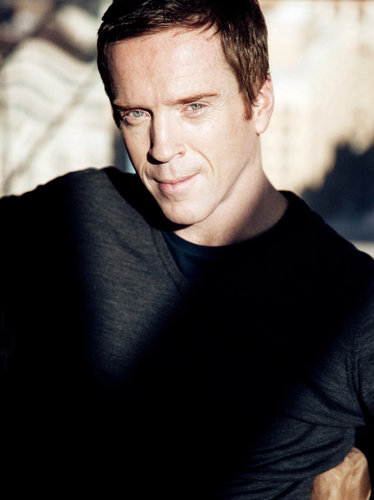 The Showtime counterterrorism thriller "Homeland" has been a breakout hit this fall, earning impressive ratings and raves from critics and the online multitudes who feverishly parse its twists and turns.

But Damian Lewis, the British actor who plays the tormented Marine at the heart of the series, knows the good will could vanish next week if "Homeland" fails to deliver a satisfying conclusion to its first season.

"Television audiences are ruthless — look what happened to 'The Killing,' " he said, referring to the AMC drama that alienated many viewers with an ambiguous season-ending episode. How will the "Homeland" finale, scheduled for next Sunday, avoid such pitfalls?

"It will give answers in an episodic way while leaving you on a cliffhanger, ready for next season," Mr. Lewis said. "People need revelation, and then they need resolution."

The series was initially animated by the cat-and-mouse tension between Carrie Mathison, an unstable C.I.A. officer played by Claire Danes, and Mr. Lewis's Sgt. Nicholas Brody, a former P.O.W. turned war hero who might also be an undercover jihadist. More broadly the show explores notions about identity and belief, Mr. Lewis said.

"What are your values and what will you do to defend them?" he added.

For Mr. Lewis, a London native and veteran of British dramas like the remake of "The Forsyte Saga," "Homeland" offers another opportunity to dust off the near flawless American accent he brought to shows like HBO's lauded "Band of Brothers" and the short-lived but well-regarded NBC series "Life."

While visiting New York recently he talked with Jeremy Egner about "Homeland" and life as a redheaded role model. Here are edited excerpts from that conversation.

Q. Why do you think "Homeland" has gotten such a positive response?

A. The simplistic answer is it's a thriller, really well told. It's different from a plot-driven thriller like "24," which was a bit like crack TV — it kept you on the edge of your seat, but they didn't spend a lot of time with the psychology of the characters. This takes its time and is a little more pensive. The fact that people are watching and responding to it shows that the anxiety perhaps hasn't died away yet.

Q. You're a British actor living in London, how did you end up playing an American war hero on Showtime?

A. I just got a phone call. "Band of Brothers" was my first time playing an American, and it was my first time to have that kind of exposure here and globally, because "Band of Brothers" became such a big deal for people. I've played Americans ever since.

Q. You played one in "Life," which people liked even though it only lasted two seasons. Is that why they thought of you for "Homeland"?

A. An interesting insight into the ruthlessness of studio executives: I was having a conversation with Alex Gansa, a creator of "Homeland," and I said, "So you guys must have seen 'Life' and liked me in it, right? That's the most recent thing I've done over here." And he went, "No, Damian. You actually nearly didn't get the job because of 'Life.'" Because I was the lead guy on a show that the people at Fox 21 [which produces "Homeland" for Showtime] didn't consider to be a hit — it wasn't "House" or whatever. And I went, "Right, well it was kind of a hit — people loved that show and it was honored by AFI." And he said, "Two seasons. And you were the lead guy."
Read the full interview at NYTimes.com.
The NYTimes.com website also posted a video of Damian discussing a scene from Sunday's upcoming episode, "The Vest". Watch it below. You can download the clips from out media area here.