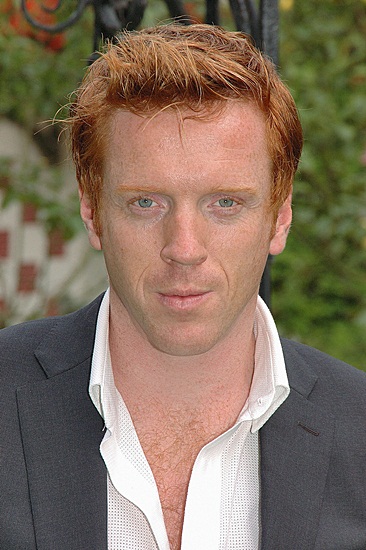 Homeland star Damian Lewis has been cast as Lord Capulet in the Carlo Carlei-directed adaptation of Romeo and Juliet, which began filming ten days ago in Italy. Additional new casting includes Natascha McElhone (Lady Capulet), Stellan Skarsgard (Prince of Verona), Lesley Manville (The Nurse), Christian Cooke (Mercutio), Tomas Arana (Lord Montague), Laura Morante (Lady Montague) and Leon Vitali (Apothecary).

In this latest version of the classic Shakespeare play, True Grit star Hailee Steinfeld stars as Juliet, Douglas Booth as Romeo, Paul Giamatti as Friar Laurence, Kodi Smit-McPhee as Benvolio and Ed Westwick as Tybalt. Oscar-winning screenwriter Julian Fellowes (Gosford Park) has written the adaptation, which while true to its original period setting is designed to draw a younger, new-generation audience.

"We felt that it had been quite a long time since there had been a romantic, traditional rendition of the piece," says Fellowes, pointing to Franco Zeffirelli's 1968 version. "People have made Romeo since then — and some very good ones — but they were set in modern Ohio or whatever. This isn't that. This is the romantic medieval love story as conceived by Shakespeare. We felt that really what we needed was just to make it slightly more accessible to today's generation. That, I hope, is all we've done. My dream would be that you watch it and you think you've watched the whole thing written by Shakespeare."

Baz Luhrmann famously adapted the play to modern day in his 1996 feature Romeo + Juliet, starring a young Leonardo DiCaprio and Claire Danes. Fellowes notes that he tightened the play to fit into a standard two-hour feature running time, but that he did very little re-writing since the themes of young love are universal.

"Every generation is interested in love," says Fellowes, who's currently writing the third season of Downtown Abbey. "I mean, there is something about young love that is heartbreaking, and I think every teenager in the world would agree. All of that is very powerful. The point about teenage love is it's before cynicism comes in to reshape one's attitudes. You love when you're young in a way that you'll probably never love again."

Fellowes is also producing along with Ileen Maisel and Lawrence Elman of Amber Entertainment, Simon Bosanquet of Generator Entertainment, Alexander Koll and Dimitra Tsingou of Swarovski Entertainment and Doug Mankoff and Andy Spaulding of Echo Lake Entertainment. Filming is taking place at Cinecitta Studios in Rome, and in the towns of Mantua and Siena.

The producers and filmmakers were adamant about casting true-to-the-age actors to embody the young characters in the story. Steinfeld, Booth and Smit-McPhee are all teenagers.

"Romeo and Juliet has to be retold every 15 years," says executive producer Nadja Swarovski, whose new Swarovski Entertainment film division is launching with the production. "And the cast that they have chosen falls in line with our support of young talent. Yes, it is a risk that we're taking, but it's a risk we want to take because we absolutely believe in the talent."

The WME-repped Lewis has recently appeared in the features The Escapist and Your Highness. He also was a star of the HBO mini-series Band of Brothers.