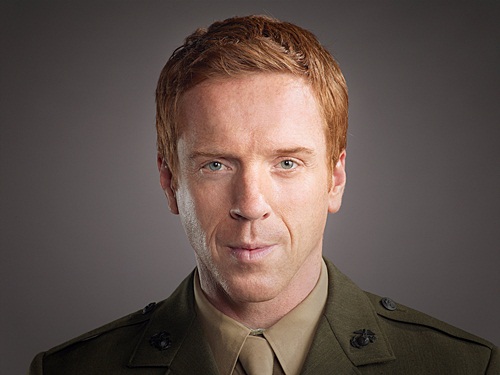 SHOWTIME has put together a powerful one-two punch on Sundays this fall with the premieres of its top-rated drama series' DEXTER and HOMELAND. On Sunday, September 30th, DEXTER will make its seventh season premiere at 9:00 PM ET/PT, followed by the highly-anticipated second season of the Golden Globe®-winning drama series HOMELAND at 10:00 PM ET/PT. The announcement was made today by David Nevins, President of Entertainment, Showtime Networks Inc.

HOMELAND ranks as the network's highest-rated freshman drama series ever, and was recently awarded the Golden Globe for Best Television Drama, as well as being named one of AFI's Top Ten Television Programs of 2011. The series averaged 4.4 million weekly viewers across platforms in its first season, and its season one finale was the highest-rated finale for a freshman series in SHOWTIME history, with five million viewers across platforms. The network's No. 1 rated series, DEXTER averaged 5.5 million weekly viewers across platforms in its sixth season, its highest rated ever. Both series will begin production this spring. HOMELAND will shoot on location in Israel and in North Carolina, and DEXTER will continue to shoot in Los Angeles.

HOMELAND is a one-hour drama series that tells the story of Carrie Mathison (Golden Globe winner Claire Danes), a CIA officer dealing with bi-polar disorder, who becomes convinced that the intelligence that led to the rescue of Nicholas Brody (Golden Globe nominee Damian Lewis), a U.S. soldier who had been missing and presumed dead for eight years, was a setup and may be connected to an Al-Qaeda plot to be carried out on American soil. The series also stars Morena Baccarin, David Harewood, Diego Klattenhoff, David Marciano, Navid Negahban, Jamey Sheridan, Morgan Saylor, Jackson Pace and Mandy Patinkin. HOMELAND is based on the original Israeli series "Prisoners of War," by Gideon Raff, developed for American television by Howard Gordon & Alex Gansa. Along with Gordon, Gansa and Raff, the executive producers for season one are Avi Nir, Ran Telem and Michael Cuesta. The series is produced by FOX 21.

One of the most acclaimed shows on television, DEXTER stars Michael C. Hall, who has earned multiple Emmy® nominations as well as a Golden Globe award for his role as a complicated and conflicted blood-spatter expert for the Miami police department who moonlights as a serial killer. The show has received multiple Emmy and Golden Globe nominations for best television drama series, as well as a prestigious Peabody Award in 2008, and was twice named one of AFI's Top Ten television series. The series also stars Jennifer Carpenter, Desmond Harrington, C.S. Lee, Lauren Vélez, David Zayas and James Remar. John Goldwyn, Sara Colleton, Scott Buck, Manny Coto, Tim Schlattmann, Wendy West and Michael C. Hall are the executive producers of the series for season seven.
Source: Showtime