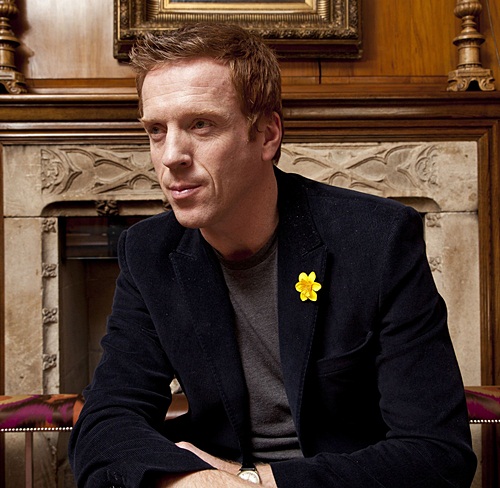 The star of Sunday night's most addictive drama, talks to Craig McLean about playing a Muslim, living between LA and London and why he couldn't say no to Homeland

There are A-listers, and there are stars so powerful they trump even the alphabet. Damian Lewis is familiar with plenty of the former. The Londoner worked with Tom Hanks and Steven Spielberg on his breakthrough mini-series, 2001's Band Of Brothers, Natalie Portman on last year's medieval romp, Your Highness, and Mickey Rourke on teen spy yarn Alex Rider: Stormbreaker.

He went to school with one — he and Dominic West were contemporaries at Eton — and studied with two — Lewis was an undergrad at Guildhall School of Music and Drama alongside Ewan McGregor and Joseph Fiennes. The 41-year-old is even married to a top-drawer star: wife Helen McCrory is one of our greatest theatrical talents.

But all those pale next to Lewis's newest fan: Barack Obama. Last year, the President of the United States outed himself as an enthusiastic follower of Homeland, the smash American TV series that has made Lewis a star in the US.

"Fantastic," smiles the actor currently playing the complex lead character in the drama, an American Marine imprisoned in the Middle East by jihadists for eight years. Homeland was a ratings and critical smash when it broadcast across the Atlantic last year, and Obama's endorsement propelled the show, and its English leading man, onto the op-ed pages of one of the country's most august newspapers.

"I hate this word but I can't think of anything else to say — you know you've hit the zeitgeist when the piece of entertainment you're a part of has made the political pages of something like the New York Times. It's had that crossover.

"The piece was talking about the withdrawal of troops," the actor tells me when we meet in Kentish Town, not far from the family home he shares with McCrory and children, Gulliver, five, and Manon, four. "And about the way in which Obama has had to finish a shitty job started by the Bush administration. It said that he actually wasn't doing it that well — but even so, he was doing it. And it talked about the paranoia that still exists in our foreign policy, and at home in the US — and that this was comparable to what we were seeing in Homeland."
Read the full interview at the Evening Standard website.