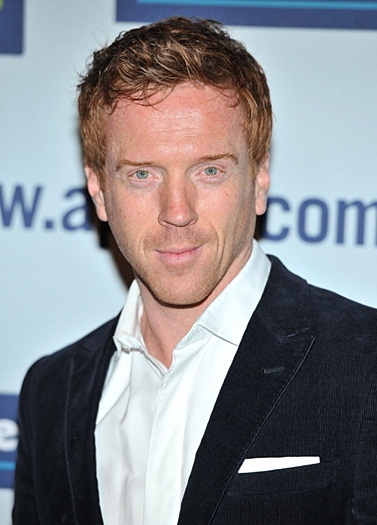 British actor Damian Lewis has admitted taking a set of napkins from the White House at a dinner with Barack Obama.

The Homeland star was invited to the dinner last month because the President is a fan of the TV show, in which the Old Etonian plays a US soldier suspected of going rogue.

Lewis, 41, said he and his wife Helen McCrory assumed they would be seated "by the loo" but found themselves at the top table "opposite the president and next to Warren Buffett". He added: "I actually did nick a set of napkins — I've got White House napkins now at my place in Tufnell Park."

Speaking at the Carphone Warehouse Appy Awards at Battersea power station last night, Lewis said: "We were all presented to him [Obama] in a line and I said, 'I've been asked to ask you by the creators of the show, could you let us know when you go into Iran because we want the second series to be as current as possible'.

"He looked me straight in the eye and said. 'I'll be sure to let you know'.

"And then I felt this very firm hand from a security guard on my arse — he literally barrelled me off down the line and said, 'That's enough sensitive chat like that'."

The second season of Homeland, which also stars Claire Danes, begins filming soon.
Source: Evening Standard