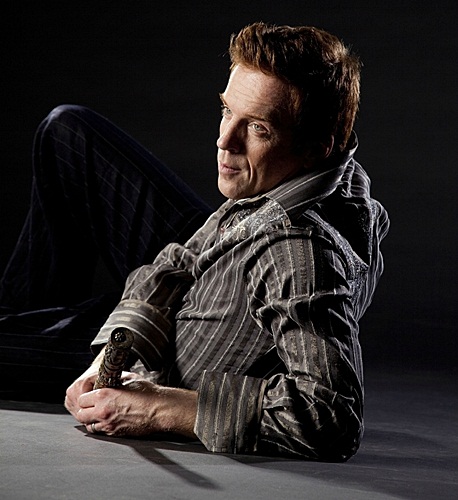 Swarovski Entertainment showed a brief preview of 'Romeo and Juliet' in Cannes on Saturday (Damian wasn't in attendance). The film doesn't have US distribution yet but it has been described as one of the "hot film titles" for US buyers and according to producers the "idea is to eventually land a U.S. deal and bring it out Stateside, possibly, though not necessarily, in 2013." The film is scheduled to be released in the UK next year on February 14. Read more about the film's Cannes preview below:
The family-run business presented a clip from its first co-produced and co-financed project to the market.

Swarovski Entertainment is serious about bringing more than bling to the movie production arena and is looking to build on the sparkle of the first feature from the stable Romeo and Juliet. The $17 million budgeted lavish costume drama, based on a script by Oscar winner Julian Fellowes, stars Hailee Steinfeld (True Grit) and Douglas Booth (From Time To Time).

Swarovski Entertainment chairwoman and the film's executive producer Nadja Swarovski, Fellowes and co-producer Ileen Maisel showed four minutes of footage of the project, directed by Carlo Carlei, to a hanful of handpicked market-goers.

Swarovski told The Hollywood Reporter the commitment her family run company had made to the project "was substantial and far outweighed any other single commitment the company has made recently."

"I feel like I've been brought into film production by a fairy godmother in Ileen [Maisel] and a godfather in Julian [Fellowes]," Swarovski said. Maisel, a former New Line International head, said she hopes the creative partnerships forged with Swarovski will go beyond this first outing for the jewellery giant. Maisel co-produces with Lawrence Elman through their Amber Entertainment banner.

The Swarovski family has a storied and glittering history in Hollywood having worked hand-in-hand with countless costume, jewellery and set designers on some of Hollywood's most iconic productions. Swarovski described the move into co-production and financing as a "natural evolution" the company. Fellowes said a lavish costume adaptation of the Shakespearean tragedy was "a perfect match" for Swarovski.

The movie has pre-sold to Entertainment Film Distributors in the U.K., Icon for Australia and Rai for Italy. Other international territories inked for the picture include Iceland, Russia, South Korea and the Middle East. U.S. rights are being handled by Rena Ronson for the producers.