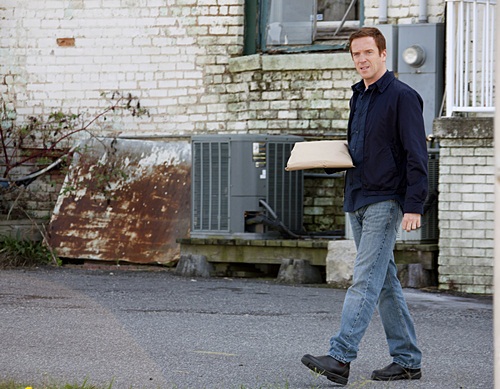 Family will also be on Brody's mind as he wrestles with his relationship with his now-suspicious daughter, whose call stopped him from blowing up the bunker.

"We ended with so many open questions that were not necessarily clear about what it really meant," Gordon explains. "Like Brody, after he didn't push the button, explains himself to Abu Nazir, says, 'Let me stay and be a politician and I'll influence policy from the inside.' But I think that's just what he said and Abu Nazir said, 'Great, kill Walker and go home.' But did Brody mean it? Did Abu Nazir trust him entirely? We'll find out."

Gordon hints that we'll see more of Nazir next season as we learn whether Brody is a good guy or bad guy. He also adds that Brody and Carrie will still be drawn to each other in their own damaged way, although it's unclear exactly what they'll do about it.
Read the full article at E! Online.