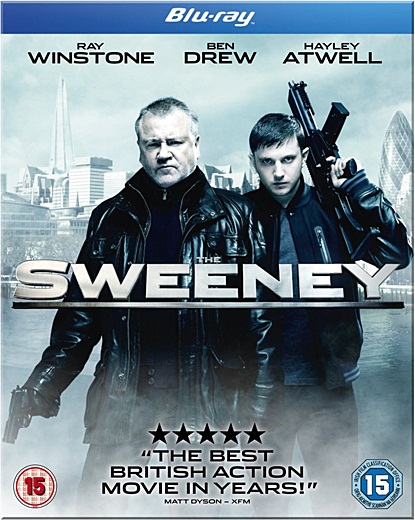 The Sweeney is now available to pre-order on DVD and Blu-ray and is set for release in the UK on January 21, 2013!
Amazon.co.uk – DVD
Amazon.co.uk – Blu-Ray
The "Best British action movie in years" (XFM) – The Sweeney – is available to pre-order now in advance of its release in January 2013.

An adrenaline-pumping UK action blockbuster that took cinema audiences by storm, The Sweeney will be the focus of heavyweight marketing activity and a comprehensive PR campaign reflecting key themes of high-octane London action.

As befits a best of British title, The Sweeney will also come complete with slick O-ring packaging on the DVD and Blu-ray, perfect for banishing those post-Christmas blues. The DVD and Blu-ray release will also include over 1 ½ hours of bonus features, including behind-the-scenes action and brand new featurettes! Entertainment One will also be releasing a Blu-ray Steelbook® exclusive to Amazon and Play.com.

Follow the Metropolitan Police Flying Squad's Detective Inspector Jack Regan (Ray Winstone) and his partner George Carter (Ben Drew) as they navigate their way through London's criminal abyss. Armed and dangerous, the Flying Squad have their own way of operating, and when an old enemy makes a re-appearance on the London crime scene, Regan and Carter will do whatever it takes to get the job done.

Directed by Nick Love (The Firm), co-written by BAFTA winning John Hodge (Trainspotting) The Sweeney boasts an all-star British cast including not only Winstone and Drew, but also Damian Lewis (Homeland), Hayley Atwell (Captain America: The First Avenger), Kara Tointon (The Football Factory and) Steven Mackintosh (Underworld: Rise of the Lycans).
Source: Geek Syndicate