Why We All Love Damian Lewis
by Rebecca Cope | Harper's Bazaar | September 4, 2013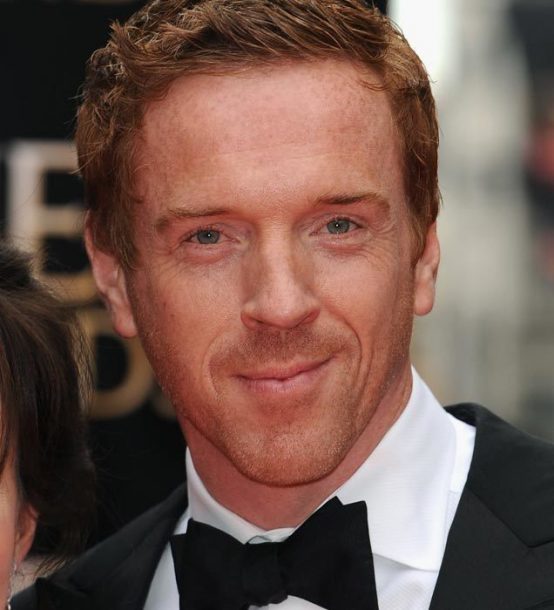 British actor Damian Lewis is no ordinary Hollywood hunk. In fact, at first glance, he's far from it – where is the perma-tan, the blonde hair, the muscles? Lewis is a thoroughly British pin-up. With his strawberry blonde hair, pale skin and plummy accent, not to mention his impeccably posh pedigree, he's part of a new group of power-Brits taking over the world. Not convinced? Let us analyse his appeal for you…
The Brody effect
As with all great performances, it's extremely difficult to separate Damian Lewis the actor from Nick Brody the Homeland character. Damaged, brave, vulnerable, sexy and totally unpredictable, Brody is the ultimate reformed bad boy, and we want to rescue him. So. Much.
We all love redheads in 2013
Redhead, ginger, strawberry blonde – however you want to label it, russet hued locks are enjoying a serious vogue in the last few years. From Florence Welch to Lily Cole, Prince Harry to Jessica Chastain, anyone worth their salt knows that carrot-tops are cool – and woe betide anyone who denies it.
He's a family man
Despite the fact that his fame has reached dizzying new heights since Homeland, Lewis is a family man at heart, more happy in the company of his wife Helen McCrory and their two two children, Manon and Gulliver.
He's "well-brought-up"
Lewis is infamous for being polite, gentlemanly and an all-round nice guy, and that's largely attributed to his background and education. Born in St John's Wood, he's related to two Lords (at least) went to Eton and was an actor with the Royal Shakespeare Company. We rest our case.
He's funny
As his previous stints as a guest host on Have I Got News For You in 2006, 2009, 2020 and 2012 have proven, Lewis is witty and intelligent, which is exactly how we like our Hollywood stars. Here he is being funny on the Jonathan Ross show.
See photoshoot and printed magazine version here
Read the rest of the original article at Harper's Bazaar