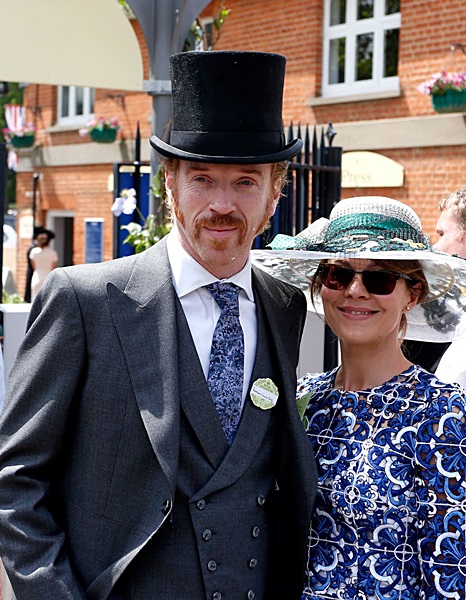 Damian attended the first day of the Royal Ascot race on Tuesday where he presented the Coventry Stakes trophy. Click below for pictures.
Gallery Link:
The Queen memorably participated in the 2012 Olympics ceremony in a pre-recorded segment with James Bond, and there was some speculation on Tuesday as to the identity of Daniel Craig's successor. The new bookies' favourite for that role, Damian Lewis, presented the cup for the day's second race, the Coventry Stakes.

Lewis was keeping his cards close to his grey, double-breasted vest about the chances of donning the most famous tux in the movies. "I am here to bet!" he protested. "I have got five minutes to get a bet on and then run back to the West End."

It was a plea for the right to remain silent and get on with the serious business of having fun that any sporting person could understand. We may be no nearer to unveiling the next 007, but then he would not make much of a spy if he started to sing like a canary under the lightest questioning.

Lewis is currently appearing in American Buffalo, the David Mamet play about small-time crooks, and his moustache and lamb's chops gave him an old-fashioned, devilish look.
Source: The Telegraph