Friends Anna Wintour and Dominic West
by Dana Rose Falcone | US Weekly | October 27, 2016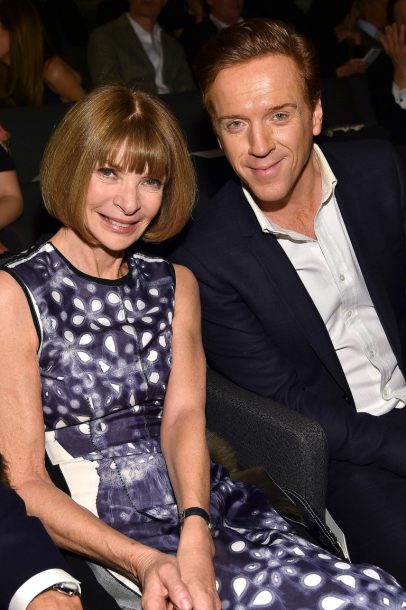 Drinking in style! Vogue editor in chief Anna Wintour loved hosting weekends at her beach house in Mastic, New York, this summer with actor pals Damian Lewis and Dominic West, a source reveals in the new issue of Us Weekly.
"They loved drinking and talking about how they miss England," the insider says of the British trio. "They'd go through a ton of alcohol and laugh all night."
Guests of the Hillary Clinton supporter, 66, left her Long Island home with an unique souvenir: a white cotton T-shirt reading "Make Mastic Great Again."
"They're the nicest white cotton T-shirts ever!" gushes the source.
While many A-listers typically flock farther east to the Hamptons during the warmer months, Wintour, dating businessman Shelby Bryan since 2004, has always been able to attract visitors to her waterfront abode.
Read the rest of the original article at US Weekly